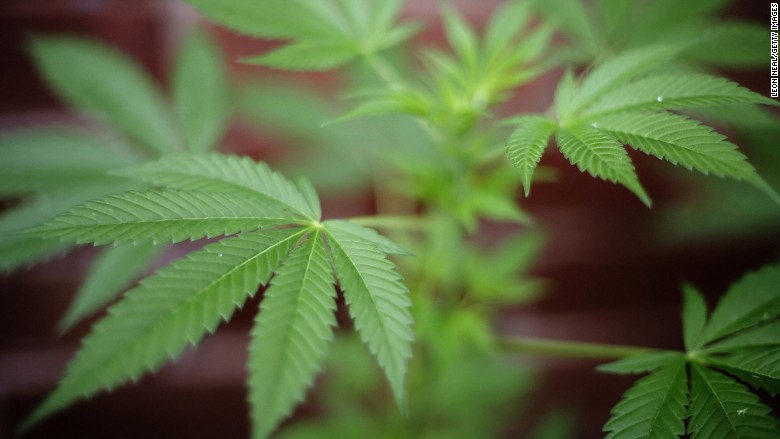 For the first time ever, a Native American tribe plans to grow and sell marijuana on its reservation.
The Flandreau Santee Sioux Tribe in South Dakota says it plans to open a marijuana lounge near the end of the year.
"We're planning to launch with a large New Year's Eve Party," a tribal attorney said.
The marijuana lounge will be open to guests of the tribe's Royal River Casino & Hotel, as well as to anyone who lives on the reservation.
Hotel guests will be bused to and from the lounge, which will feature 10 bowling lanes, arcade games, a bar and food service. There will also be a large outdoor patio and music venue.
The tribe hopes to emulate the success of states like Colorado that have legalized marijuana.
"When completed, this economic development project will help to create many important additional new jobs and increase economic stability for the tribe and its many members," said Anthony Reider, the tribe's president.
Related: Pot is tax-free in Colorado on Wednesday
Some of the profits from the marijuana lounge will go towards helping the community, which has 280 adult tribal members on the reservation.
A tribal attorney said that, given the prevalence of alcoholism and the use of meth and heroin on the reservation, there are plans to build a drug rehab center.
Other options include educational programs and housing for the homeless.
The tribe teamed up with marijuana consulting company Monarch America to build its grow space and retail area.
"This is a very important milestone for both Monarch America and the Flandreau Santee Sioux Tribe as we partner to design, build, and consult on the first legal marijuana grow operation and recreational consumption lounge on sovereign tribal land in South Dakota," said Monarch America CEO Eric Hagen.
The project began in June when the tribe's executive committee legalized "the possession, consumption, cultivation, and distribution of marijuana."
The Department of Justice issued a memorandum allowing Indian Nations to grow and sell pot in October 2014.