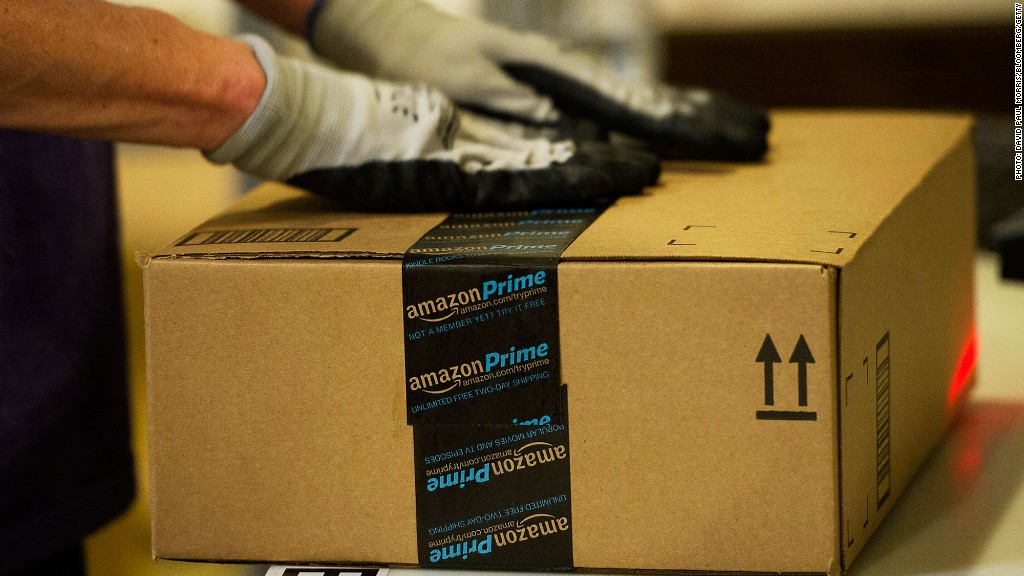 For all the talk of unicorns and bubbles, is it possible that the sexiest tech companies are boring old Big Tech?
Investors seem to think so: Google, Amazon and Facebook shares are all trading at record levels, and Microsoft is at a 15-year high. If Apple announces better-than-expected iPhone sales next week, it's within striking distance of its all-time high as well.
The smart money is supposed to be in the Ubers, SpaceX's and Xiaomis of the world. Yet -- stunningly -- Big Tech is showing off some startup-like growth and making some big bets on innovative ideas.
Amazon
Amazon's sales grew 23% last quarter, and it swung to a surprise profit for the second-straight quarter. (No one is happier than Jeff Bezos, who became the third-richest person in the United States after Amazon reported its finances Thursday, according to Bloomberg.)
The company's big bets are resulting in huge dividends this year. Amazon's (AMZN) Black-Friday-like Prime Day in July was a big success, single-handedly lifting the company's growth rate 2%. Its cloud business is growing so fast that Amazon said it could one day overtake its retail operations.
The company is also turning heads with its purchase-in-a-click Dash buttons, original Prime Video series, Echo gadgets and six-packs of Kindle tablets.
Consumers are loving it. Amazon said it has 17% more customer accounts now than it did a year ago.
Alphabet
Rockstar chief financial officer Ruth Porat is having quite a start at Alphabet (née Google). Sales rose 13% last quarter, profit soared 45%, and the company even seemed to have found a solution to its mobile woes.
Success in mobile and YouTube ads were Alphabet's (GOOGL) highlights, but the company said six of its products now have more than 1 billion users globally.
Porat & Co. restructured the company earlier this month to give more runway to its biggest bets. Google X's driverless cars and Calico's anti-aging research are now separate companies under the Alphabet umbrella, and investors will start to get a glimpse at their success when Alphabet next reports its finances in January.
Microsoft
This isn't your father's Microsoft (MSFT). Last quarter, the cloud business led the way, soaring 8%, even as Windows and Excel both tumbled.
Xbox Live, Salesforce competitor Dynamics and cloud-based Office 365 all are growing strong. Heck, even Bing posted its first quarterly profit.
If Windows 10 ever turns around the moribund PC industry, watch out. Investors are hopeful -- the stock is at its highest point since before the dot-com bubble burst.
Facebook
Facebook (FB) doesn't report its earnings until November 4, but investors aren't waiting to celebrate. The stock is trading above $100 for the first time ever.
The company just announced a robust new feature that (finally) searches across all public posts, sending a shot across Google's bow. And it keeps finding ways to make money off of its mobile customers, adding shopping and video fields into the News Feed.
Apple
When you have a business like Apple Music with the ability to go from zero to a billion dollars in just five months, you know Apple shouldn't be doubted.
Apple reports its earnings on October 27, and the stock is only 15% off the all-time high. We'll get our first glimpse at how iPhone 6S sales are faring, and Apple certainly has been able to surprise with better-than-expected results in the past.