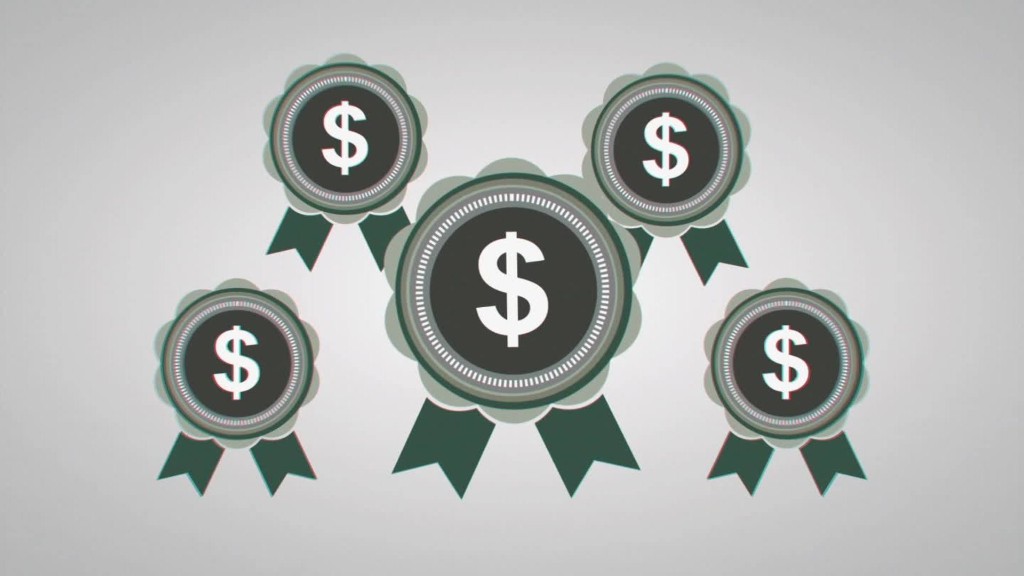 Mario Draghi threw Wall Street a big curveball -- and the aftermath wasn't pretty.
The Dow dropped 252 points on Thursday after the European Central Bank shocked investors by failing to deliver the dramatic stimulus moves they expected. The S&P 500 fell 1.4%, its worst day since late September, while the Nasdaq lost 1.7%.
The ECB decision created shockwaves in global financial markets that rattled investors in the U.S.
For instance, the euro surged 3% against the U.S. dollar. A weaker greenback would normally be cheered by the markets, because the super-strong dollar has recently hurt the American economy by weighing on exports.
But the size of the tumble in the normally-sleepy world of currencies shows just how off-guard the ECB caught investors.
"You never see that kind of move. That's destabilizing in and of itself," said Art Hogan, chief market strategist at Wunderlich Securities.
The move also rocked the normally quiet fixed-income industry. The 10-year U.S. Treasury yield surged to 2.328%, its biggest one-day move since July 2013, according to Dow Jones.
"You had this complacent market. Everyone was leaning one way. When pain like this is done, you get aftershocks," said Michael Block, chief strategist at Rhino Trading Partners.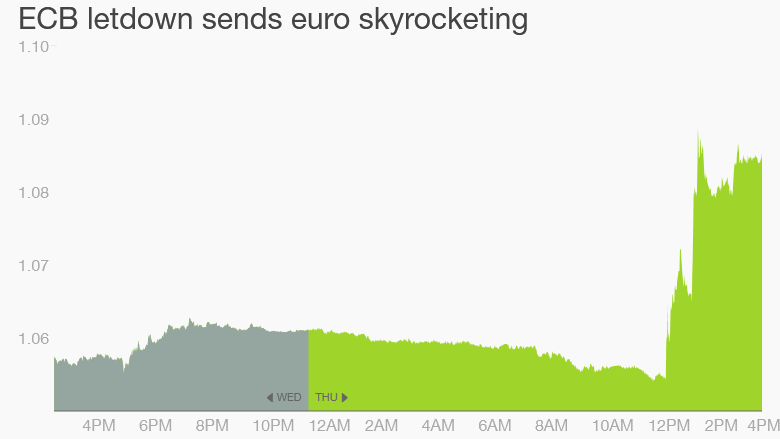 There may also be some nervousness ahead of a critical day for investors on Friday.
The main event will likely be the jobs report, which is one of the final big pieces of economic news the Federal Reserve will get before making what could be an historic decision on interest rates. The Fed has signaled it is likely to raise interest rates later this month for the first time in nearly a decade.
Wall Street is also keeping a close eye on Vienna. That's where OPEC members are meeting on whether to cut output amid the crash in oil prices. But the oil cartel, led by Saudi Arabia, is widely expected to keep production steady in an effort to crowd out higher-cost producers.