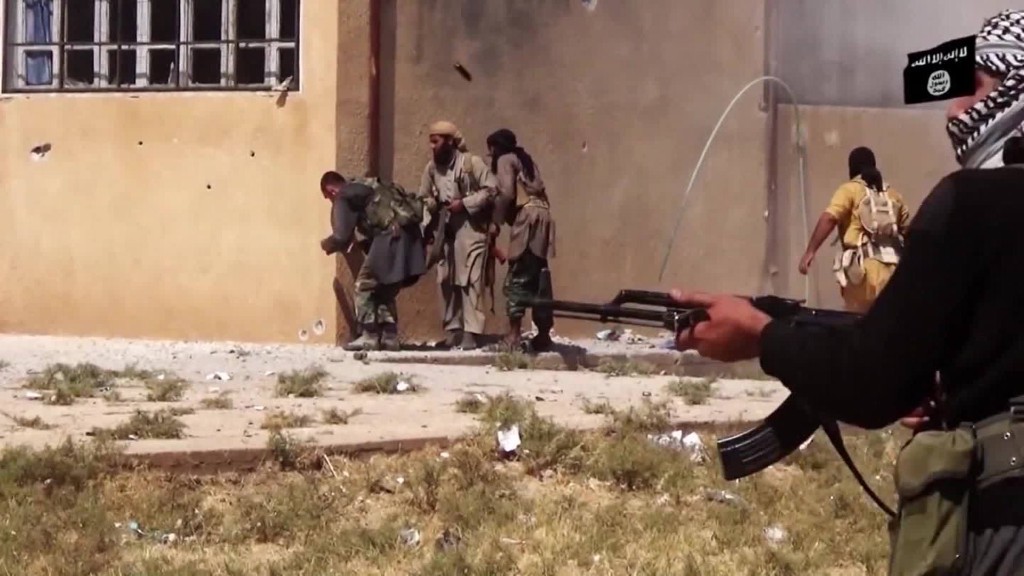 Fighting ISIS has become more difficult as the price of oil has plummeted to the lowest levels seen in over a decade, warned Iraqi Prime Minister Haider al-Abadi.
Iraq depends on oil revenues to finance its fight against the terrorist organization, ISIS. On the flip side, ISIS also depends on oil money to continue its reign of terror across large portions of Iraq and Syria.
"If you take the cost of producing one barrel [of oil], it only leaves us with $13 per barrel," Abadi told CNN's Christiane Amanpour during a debate at the World Economic Forum in Davos, Switzerland, on Friday.
"I have to sustain the war [against ISIS]. I have to sustain the economy. With all other expenditures, it's tough," he said.
Related: What is costs to produce a barrel of oil
Crude oil prices dipped below $27 per barrel this week before recovering on Friday to trade above $31.
It costs Iraq about $11 to pump a barrel of oil, on average. Iraq sold oil this week for as little as $22 per barrel, said Abadi.
Related: ISIS cuts its fighters' salaries by 50%
Abadi said he's grateful to Kuwait for contributing $200 million to help Iraq rebuild areas that have been decimated by ISIS. However, Iraq has not received any significant humanitarian or military assistance from any other nations in the region, he said.
Despite this, Abadi repeated his pledge to banish ISIS from Iraq in 2016.