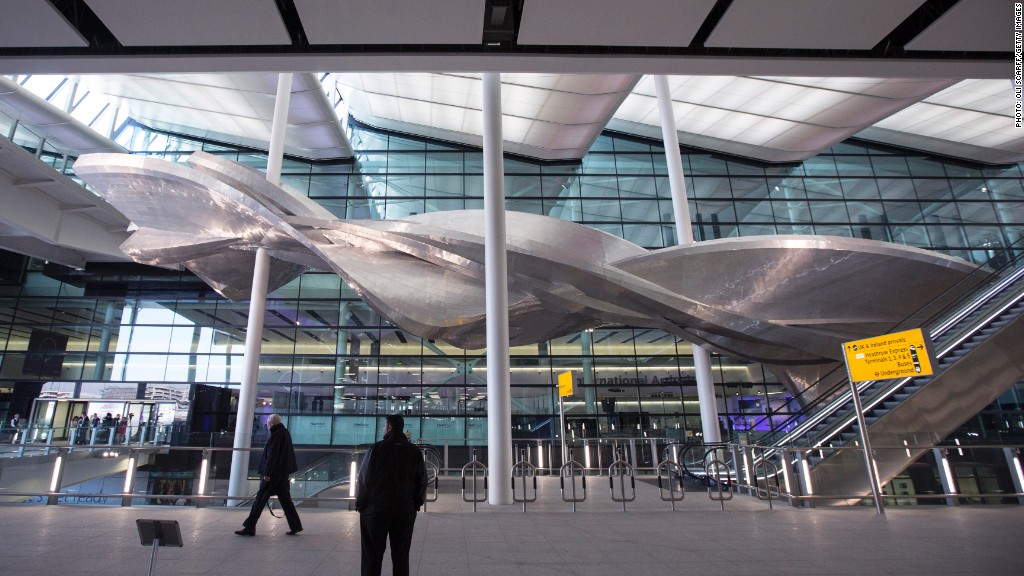 Some of the biggest names in global business and finance have thrown their weight behind the campaign to keep Britain in the European Union.
Ford (F), GE (GE), IBM (IBM) and Goldman Sachs (GS), as well as U.K. engineering icon Rolls Royce (RYCEY) and fashion label Burberry (BBRYF) signed an open letter declaring that Brexit would be bad for Britain.
"Business needs unrestricted access to the European market of 500 million people in order to continue to grow, invest and create jobs," the companies said in the letter to The Times newspaper.
Other big names to declare that Britain is better off inside the bloc include HSBC (HSBC), BP (BP) and Siemens (SIEGY).
The letter was signed by more than a third of all companies listed on the FTSE 100, London's main stock market index, and dozens of other smaller firms. Together, they employ more than one million people across the U.K.
"We believe that leaving the EU would deter investment and threaten jobs. It would put the economy at risk," they said.
Brexit vote: A short guide to the next four months
Britain will vote on June 23 whether to stay in the European Union. Opinion polls show Europe's second biggest economy is deeply divided over the issue, with large numbers of voters still undecided.
Many businesses and investors are worried about the possible economic fallout if Britain decides to leave. Several large banks have already spoken out in favor of Britain staying in the EU. They're worried about the impact of Brexit on trade, investment and financial services.
Leave.EU, one of the groups campaigning for Brexit, dismissed Tuesday's letter, claiming chairmen and chief executives of big companies were pressured by Prime Minister David Cameron to sign it.
"Numerous large multinational businesses like JCB, Toyota (TM), Nissan (NSANF), Vauxhall, Airbus (EADSY) among others have, over recent months, confirmed without pressure from the [prime minister], that Brexit would make no difference to their U.K. investment plans or U.K. job numbers," said Richard Tice, co-founder of Leave.EU.
Airbus Group UK did sign the anti-Brexit letter, however, and Nissan -- which did not -- said its preference was for Britain to remain in the EU.
"Our preference as a business is, of course, that the U.K. stays within Europe - it makes the most sense for jobs, trade and costs," said Nissan chairman and CEO Carlos Ghosn.
Other big British businesses have decided to remain neutral, including retail chain Tesco (TESO).
"The referendum on EU membership is a decision for the people of Britain. Whatever that decision is, our focus will continue to be on serving customers," a Tesco spokesperson said.