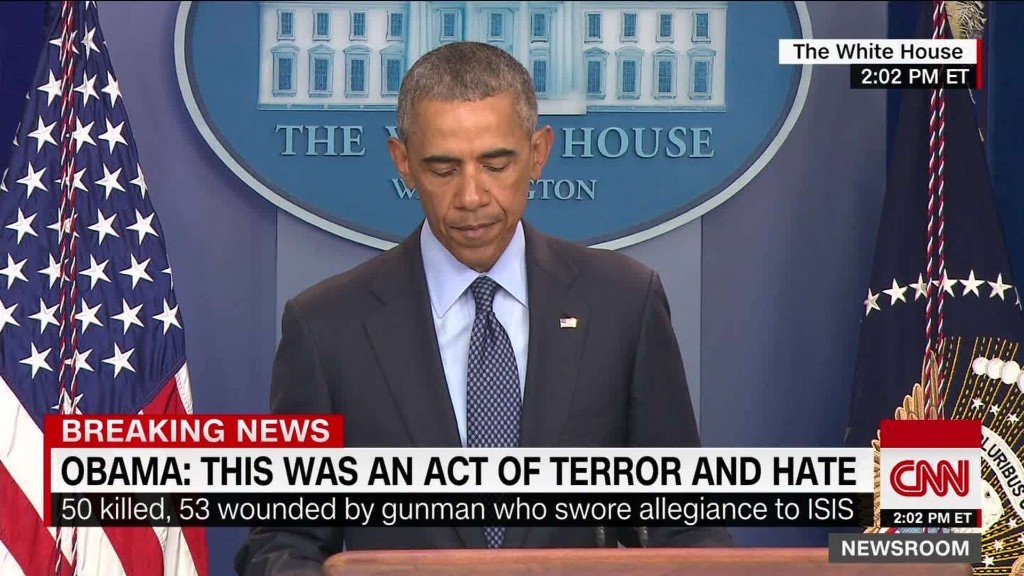 A negative mood is hanging over global markets.
A range of factors have encouraged investors to hit the 'sell' button.
Here are the five things you need to know before the opening bell rings in New York:
1. Stocks in the red: Monday's sell-off began in Asia, where every major index posting sizable declines. Japan's Nikkei index led the retreat, shedding 3.5%, while the Shanghai Composite followed with a 3.2% drop. Hong Kong's Hang Seng index dropped 2.5%.
European markets are dropping in afternoon trading, with most key indexes down by 1% or more. Most major indexes in the Middle East are in the red.
U.S. stock futures are also declining. Concerns about the global economy, and uncertainty over next week's U.K. referendum on whether to exit the European Union, are weighing on markets.
Investors are treading warily ahead of a series of important central bank meetings this week. The U.S. Federal Reserve makes its latest interest rate decision on Wednesday and a policy announcement is also due from the Bank of Japan.
Sentiment may also be depressed by the mass shooting in Orlando, Florida that killed 49 people. [An earlier death toll provided by officials included the gunman.] It was the deadliest mass shooting in U.S. history.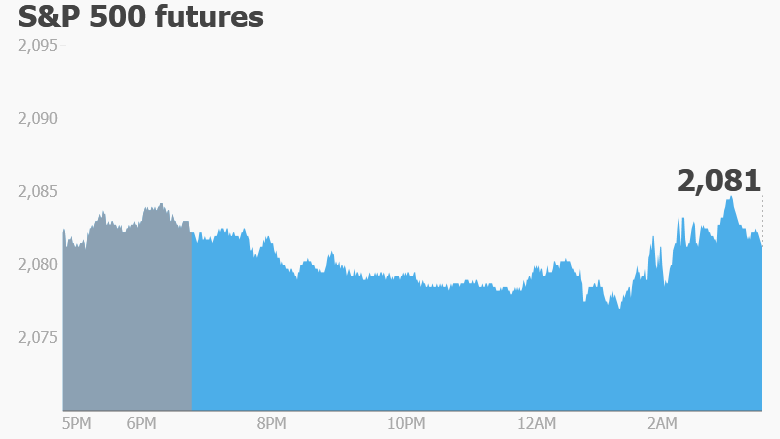 2. Bonds, currencies, commodities: Overall aversion to risk is causing shifts in bond, currency and commodity prices.
Investors are putting their money in U.S. bonds as they seek a safe haven, sending yields down to 1.63%. They're also buying up the Japanese yen, which is making the currency rally.
And the British pound is declining versus all major currencies due to uncertainty about the outcome of the U.K. referendum.
In the commodities world, oil prices are slipping to trade below $49 per barrel.
3. Orlando shooting affects G4S, Smith & Wesson: Investors are selling shares in London-traded G4S (GFSZY) after the private security company said the man behind the Orlando shooting had worked at the firm since September 2007 as a security officer.
G4S said Omar Mateen was subjected to detailed screening and background checks in 2007 and 2013 "with no adverse findings."
Meanwhile, shares in the gun maker Smith & Wesson (SWHC) are surging premarket. Shares in gun companies tend to rise following mass shootings as Americans are known to stock up on guns out of fear that tougher firearm regulations could follow.
4. Microsoft buying LinkedIn: Shares in Microsoft (MSFT) are dipping premarket after the tech giant announced it's buying the professional social networking company LinkedIn (LNKD). The cash deal values LinkedIn at $26.2 billion, which works out to $196 per share. That's a 50% premium over the stock's closing price on Friday.
5. Anticipating an Apple event: Apple (AAPL) is set to unveil its latest advancements at its annual World Wide Developers Conference on Monday.
Apple's keynote address, at 10 a.m. PT in San Francisco, will kick off the event.
But there probably won't be any shiny new hardware or fresh gadgets on display because this is an event for developers. Apple's big announcements are expected to focus on software like Siri, Apple Music and its operating system.