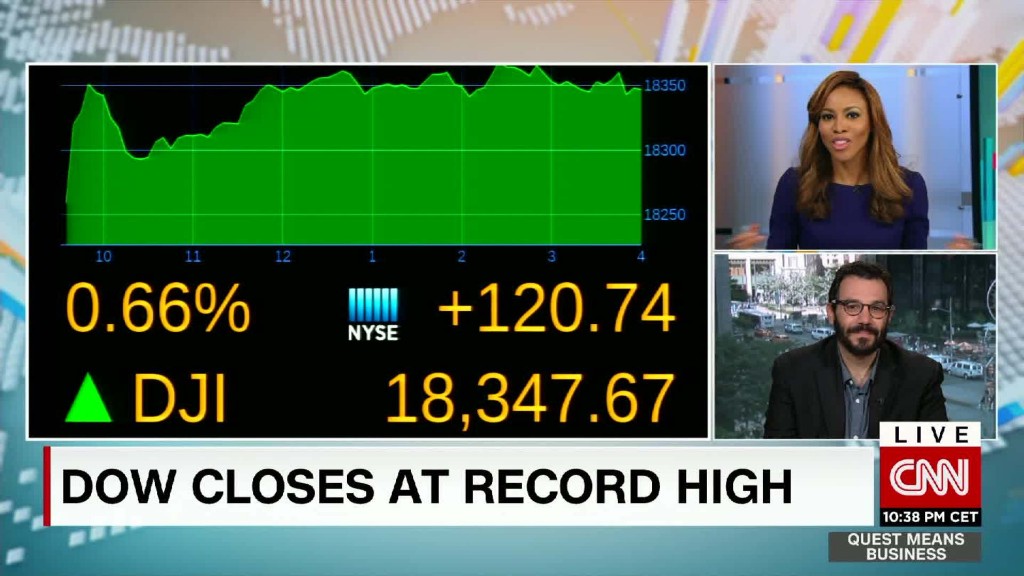 What fun!
American stock markets hit fresh record highs on Tuesday. And now U.S. stock futures are holding steady.
Here are the three things you need to know before the opening bell rings in New York:
1. Spinning records: U.S. stocks have never been higher.
The S&P 500 closed last night at 2,152 points and the Dow Jones industrial average closed just below 18,348.
Investors pushed shares up after a strong U.S. jobs report triggered a rebound from a Brexit-inspired meltdown. The fact that the U.K. found a successor to departing Prime Minister David Cameron much faster than expected has also helped markets by banishing some uncertainty.
The overall mood is not as jubilant on Wednesday, but investors certainly aren't hitting the sell button quite yet.
European markets are mixed in early trading, while most Asian markets ended the day with gains.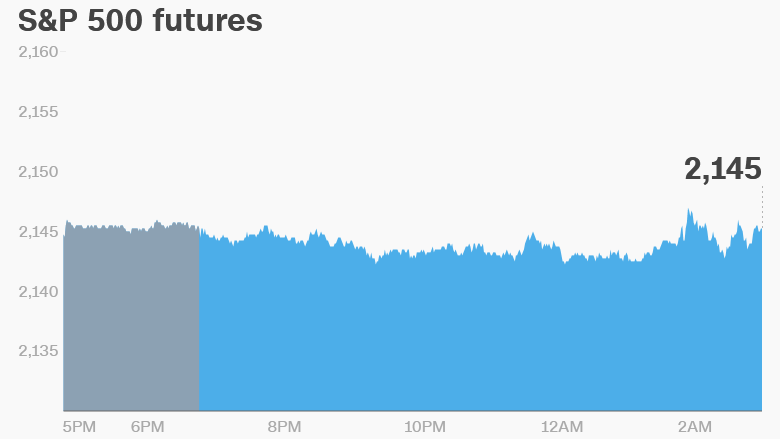 2. Bumpy descent: Shares in Airbus (EADSY) are dipping after the airplane manufacturer said that it would cut production of its A380 jets.
It made 27 of the super jumbos last year, but is now targeting annual production of just 20 in 2017 and 12 in 2018.
Doubts had been building over the future of the A380 in recent years amid a dearth of new customers.
Related: Amazon Prime Day powers through early snags
3. Earnings and economics: Shares in Burberry (BURBY) are rising by about 4% in London following the company's latest quarterly update. The luxury retailers said sales were relatively flat and the current business environment "remains challenging." However, investors are looking forward to welcoming new CEO Marco Gobbetti. He is taking over from Christopher Bailey, who will remain at the firm as the chief creative officer.
After the market closes, transportation firm CSX (CSX) and fast food giant Yum Brands (YUM) will report quarterly earnings.
On the economic front, the federal government will issue its weekly crude inventory update at 10:30 a.m. ET.
Then at 2 p.m. the U.S. Federal Reserve will release its Beige Book for July, which will give detailed information about the state of the U.S. economy.