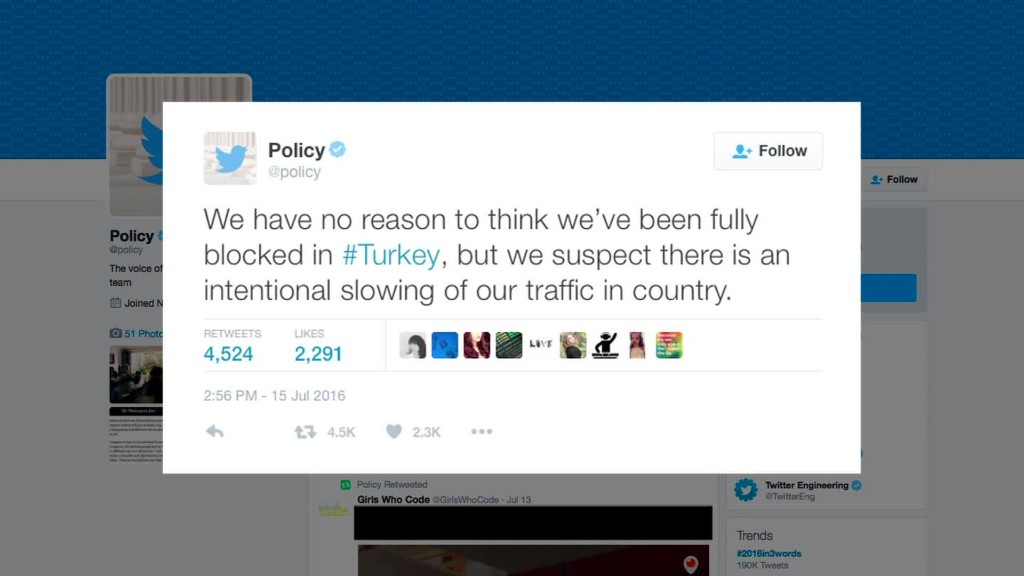 Markets are remarkably buoyant right now.
An attempted coup in Turkey, Thursday's attack in France and new police shootings in the U.S. have failed to dent global investor sentiment.
Here are the five things you need to know before the opening bell rings in New York:
1. Optimism against the odds?: U.S. stock futures are pushing up. Both the Dow Jones industrial average and S&P 500 could hit fresh all-time highs on Monday following a record-setting run last week.
Many European markets are rising in early trading, though the gains are modest. Most Asian markets ended the day in positive territory, although the two mainland Chinese indexes dipped slightly into the red.
Unsurprisingly perhaps, the only key index to be falling sharply on Monday is the Turkey ISE National 100, which is down about 5% following a deadly attempted coup in the country. The Turkish lira was recovering some of Friday's losses, however, gaining about 2%.
President Recep Tayyip Erdogan has vowed to crack down on alleged coup plotters as the number of those detained by the government topped 6,000.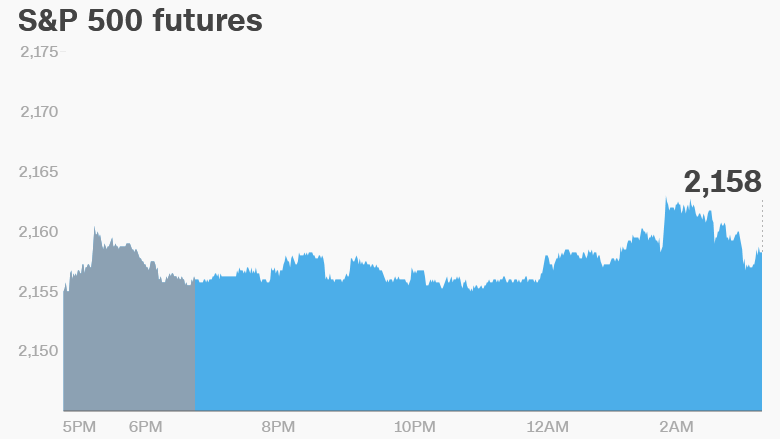 2. A very big deal -- ARM and Softbank: One of Britain's most successful tech companies -- ARM Holdings (ARMH) -- is being snapped up by telecoms firm Softbank in a deal worth £24.3 billion ($32 billion).
The cash purchase, which was agreed by the boards of both companies, represents a major strategic bet by Softbank (SFTBF) CEO Masayoshi Son on mobile communications and the "Internet of Things."
Softbank is paying a 43% premium to make the deal. Shares in ARM quickly surged in London to the offer level.
Softbank will be getting a significant "Brexit discount" for the acquisition, thanks to the recent fall in the pound.
3. The Tesla tease: Tesla (TSLA) CEO Elon Musk has warned that he will soon unveil a "masterplan" for his company. Elon issued a cryptic tweet last Sunday, saying that he was "Working on Top Secret Tesla Masterplan, Part 2."
He followed that with another tweet yesterday, saying the plan would be revealed very soon, following a SpaceX launch on Sunday night.
Musk wrote about the company's first Master Plan back in 2006. At the time, Tesla was just making the Roadster sports car. And Musk quipped that his day job was running SpaceX, and he was chairman of Tesla "on the side."
4. Earnings season: Bank of America (BAC), Charles Schwab (SCHW) and Hasbro (HAS) are the key firms reporting quarterly results ahead of the open.
Netflix (NFLX), Yahoo! (YHOO) and IBM (IBM) will report after the close.
5. Ready for the Republicans: The Republican National Convention is kicking off in Cleveland.
Donald Trump will formally become the Republican presidential nominee this week.
National security will be a major theme of the convention. Monday's focus will be to "make America safe again." This comes immediately after three police officers were killed and three others were wounded in a shooting in Baton Rouge, Louisiana.