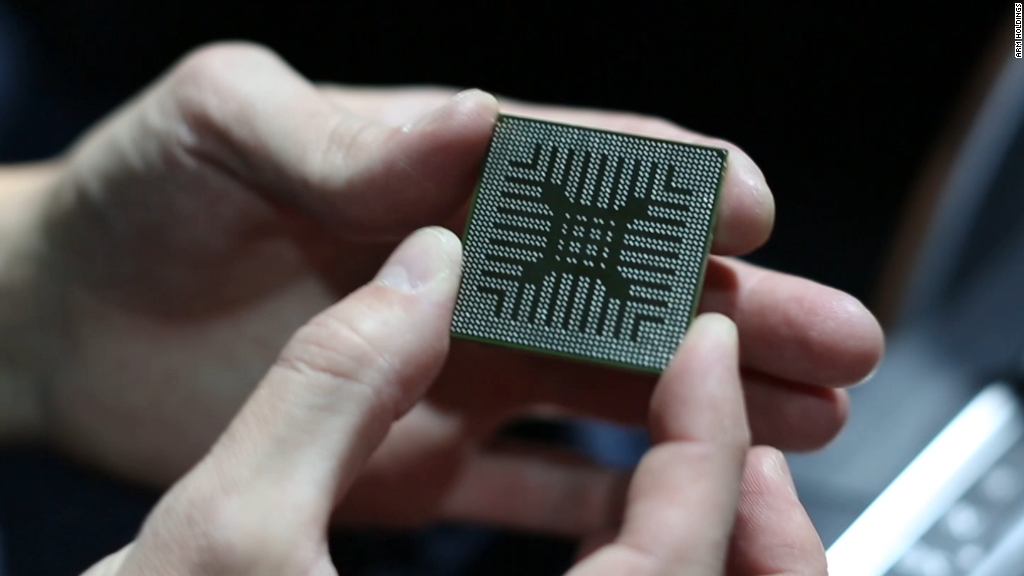 Get ready for another busy day in the markets.
Here are the five things you need to know before the opening bell rings in New York:
1. Spinning records: The Dow Jones industrial average and S&P 500 hit new closing highs on Monday but it looks like they may struggle to continue the ascent on Tuesday.
U.S. stock futures are slipping a tad. Most European markets are in negative territory in early trading, and Asian markets ended the day with mixed results.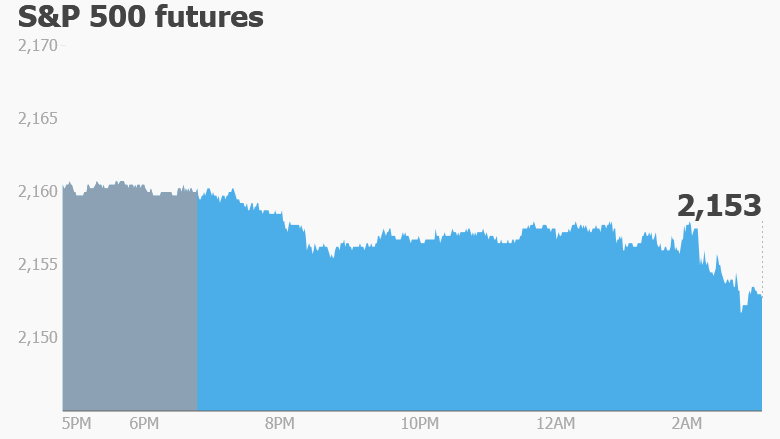 2. Japanese market movers -- Softbank, Nintendo: Softbank (SFTBF) shares tumbled Tuesday as investors reacted badly to the company's $32 billion purchase of ARM Holdings (ARMH), one of the U.K.'s most successful tech companies.
The deal is the largest investment ever from Asia into the U.K., but skeptical Softbank shareholders sent the stock down by 10% in Tokyo trading. Japanese markets were closed Monday when the deal was announced.
Meanwhile, shares in Nintendo (NTDOY) surged by 14% in Tokyo as the mania over its Pokemon Go game continues.
The stock's performance following the release of the augmented reality game is staggering: Shares have risen by more than 120% since July 6, adding $23 billion to the company's market value.
Related: Investors hate Softbank's blockbuster deal
3. More movers -- Netflix, Fiat Chrysler: Shares in Netflix (NFLX) are set to drop by more than 10% at the open after the firm reported disappointing subscriber growth. The entertainment firm reported net new subscribers of 1.7 million in its second quarter, but that was below expectations for 2.5 million.
Shares in Fiat Chrysler (FCAM) are declining by about 3% in Europe after the automaker confirmed that it is under investigation for allegedly inflating U.S. sales figures.
Both the U.S. Justice Department and the Securities and Exchange Commission are conducting probes.
4. Earnings season: There's a full slate of scheduled earnings reports that are coming out Tuesday. Goldman Sachs (GS), Johnson & Johnson (JNJ), Lockheed Martin (LMT), TD Ameritrade (AMTD) and Philip Morris International (PM) are reporting ahead of the open.
Microsoft (MSFT) and United Continental (UAL) will report after the close.
On Monday evening, Yahoo (YHOO) surprised Wall Street by reporting sales growth rather than a decline. However, it also wrote down the value of its Tumblr acquisition by a further $482 million, citing lower projections for the social network's future performance.
5. Economics: The International Monetary Fund is releasing a new forecast for world growth at 9 a.m. ET. Watch for analysis of how the U.K.'s Brexit vote will impact the outlook for the global economy this year and next.
The U.S. Census Bureau will release June data on housing starts and building permits at 8:30 a.m.