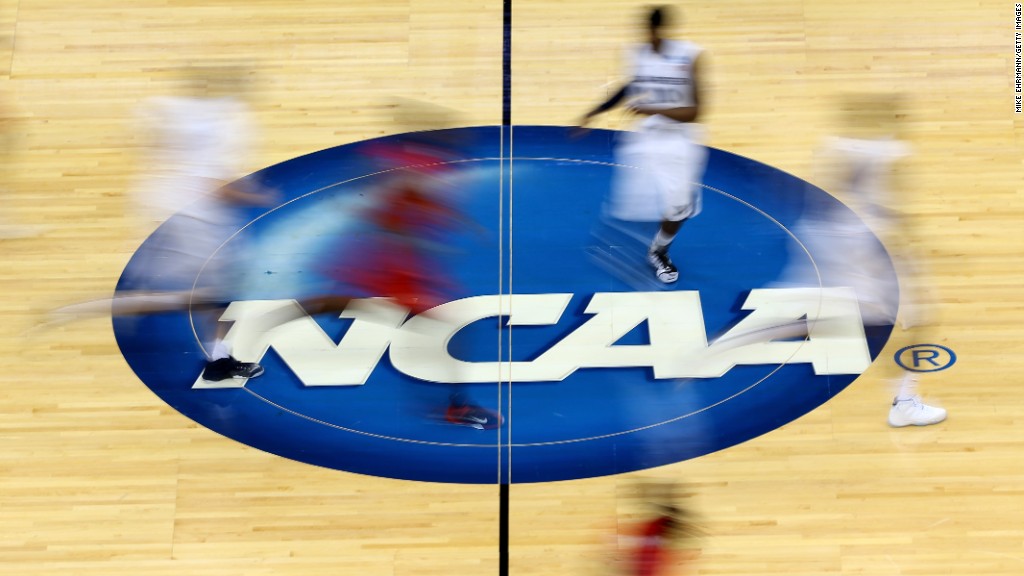 The NCAA is focused on the "student" part of student-athletes.
The association announced on Thursday that it will start giving out money based on athletes' academic accomplishments as opposed to just their success in sports.
The change, which will take effect during the 2019-2020 academic year, will affect Division I schools. Some of the revenue from Division I athletics will be given to schools based on how well their student-athletes perform in terms of graduation rates and other academic metrics.
Related: NCAA names new homes for championships pulled from North Carolina
According to a statement from the NCAA, the money for academics is possible because of a new eight-year $8.8 billion multimedia basketball deal.
In April, the NCAA extended its March Madness TV deal through 2032 with CBS and Turner, which is owned by Time Warner (TWX). (CNNMoney is also owned by Time Warner.)
The contract will mean about $1.1 billion per year -- a $330 million increase from the previous deal.
During the first six years of the new deal, 75% of the $330 million will go toward funding the new academic rewards.
The money will be given to athletic conferences and there are no restrictions on how it can be spent. So while the money is given as a reward for strong academics, it can be spent on athletics.
The new academic program will tap into only a small portion of the revenue that the NCAA makes basketball and other sports each year.
Related: Coach K: NCAA was 'right' to move championships
"This landmark change benefits schools at which student-athletes succeed academically and graduate," NCAA President Mark Emmert said.
In the past, the NCAA has given money to schools who need help with academics, but rewarding success is new.
Part of the goal of the new revenue distribution was to "encourage academic improvement" and make the money accessible to a wide array of schools.