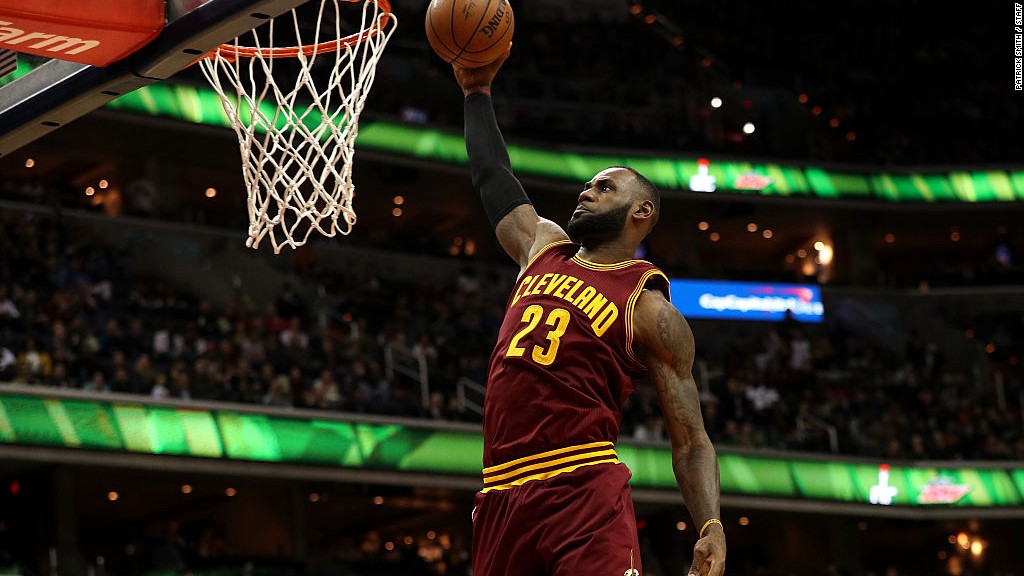 LeBron James wants Donald Trump to be "one of the best presidents ever," but that doesn't mean he wants to stay in a Trump-branded hotel.
James decided not to stay with his Cavaliers teammates at the Trump SoHo Hotel in New York City. The team is in town for their game against the Knicks. It's the first time he's stayed in a different hotel than his teammates.
The Cavs star said he wasn't "trying to make a statement" by staying elsewhere.
"It's just my personal preference," James told reporters on Wednesday during a morning shootaround at Madison Square Garden. "At the end of the day, I hope he's one of the best presidents ever for all of our sake, my family, for all of us. But, [it's] just my personal preference. It would be the same if I went to a restaurant and decided to eat chicken and not steak."
Related: LeBron James to donate $2.5 million to Smithsonian Muhammad Ali exhibit
James supported Hillary Clinton for president and has been outspoken in the past about his dislike for President-elect Trump.
Arrangements were made for James to stay elsewhere, but he confirmed that he rode the bus to the shootaround with his teammates Wednesday morning.
Cavs players Iman Shumpert, Richard Jefferson and J.R. Smith have also voiced criticism of Trump. Shumpert will stay at the Trump SoHo. It's unclear whether any players joined James in staying elsewhere.
Teams' hotel reservations are typically made in advance of the season.
Trump doesn't actually own Trump SoHo, but the hotel bears his name as part of a licensing deal, and his company manages it. The hotel is one of several that has had a large decline in foot traffic since Trump started his presidential campaign.