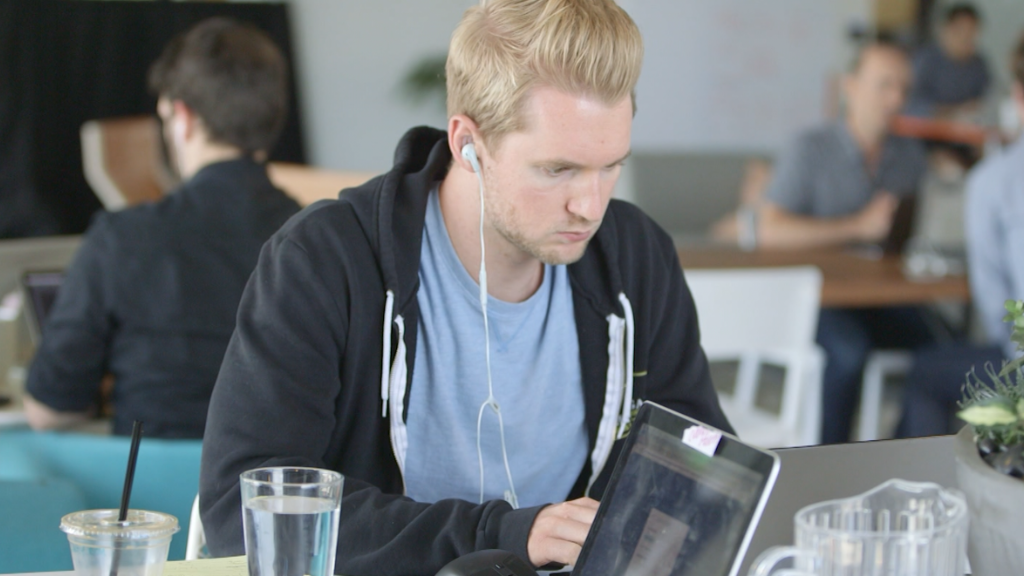 When you think "old boys club," you think wood-paneled rooms, suit jackets and an ever-present cloud of cigar smoke. When you think "co-working space," you probably think fiberglass meeting rooms, beer on tap and a crowd of guys in hoodies.
"I use co-working and 'broworking' interchangeably," says Ambika Singh, founder of the wardrobe subscription service Armoire and a member of The Riveter, a co-working space in Seattle.
A new crowd of female-focused co-working spaces are hoping to change that.
Many cater to specific goals for members. For example, the New Women Space in Brooklyn prioritizes social gatherings and cultural events. RISE Collaborative in St. Louis targets women in the professional sphere who are looking to network with experienced businesswomen.
Some just offer the necessities -- a work station, a coffee pot and a community of women typing alongside you.
"In general, traditional co-working spaces have a bro culture and they are often predominantly male-dominated," says Shelley Zalis, founder of The Girls Lounge, a pop-up women's space at conventions and conferences. "If you go into a fraternity versus a sorority, the decor and ambience and vibe are both good, but they are very different. Women's professional spaces bring more of that feminine environment forward, and I think women tend to feel more comfortable, more productive and more efficient."
Related: How to research company culture -- before you take the job
In the last two years, several of these female-focused spaces have generated quite the buzz. In New York, The Wing is popular with the millennial-pink Instagram crowd. The Riveter offers desks and complimentary yoga to Seattle's women tech entrepreneurs. RISE Collaborative in St. Louis offers busienss training and professional development for women. And cities from Pittsburgh to Roswell, Georgia, all have their own versions, complete with comfy couches, strong wifi, networking happy hours and more.
Hitha Palepu was already familiar with co-working spaces when she joined The Wing in 2016. The 33-year-old author had previously belonged to NeueHouse and Blueprint Health, both based in New York City. When she moved her membership to The Wing, she wasn't particularly looking for a women-only environment, but now she says that's the part of her membership she most enjoys.
"At NeueHouse, I felt like I had to do full hair and makeup," she says. "At The Wing, I could go dressed to the nines or I could go in dressed in yoga pants ... There's a different energy if you sat a table with only women versus a table with men and women."
Critics of the model say it's more exclusive than inclusive. Memberships can cost anywhere from $100 to $700 a month (some offer pay-by-the-hour passes). And any cost at all could be prohibitive for many young women early in their careers -- the same ones who stand to benefit most from the professional development programming and networking opportunities.
New Women Space has a cheaper "events-only" membership, good for the entire year. The Riveter has a tiered pay system, and it's eschewed the application process entirely, instead opening its doors to both men and women. And for people like Palepu, The Wing's "extracurricular" programming more than makes the cost worth it.
"Early media made it sound like this cliquey girls club, but in reality it's anything but," she says.
"It's actually an incredibly warm, welcoming space and I think they're opening more locations to accommodate the demand of amazing, like-minded women who'd make incredible additions to the community to come and join."