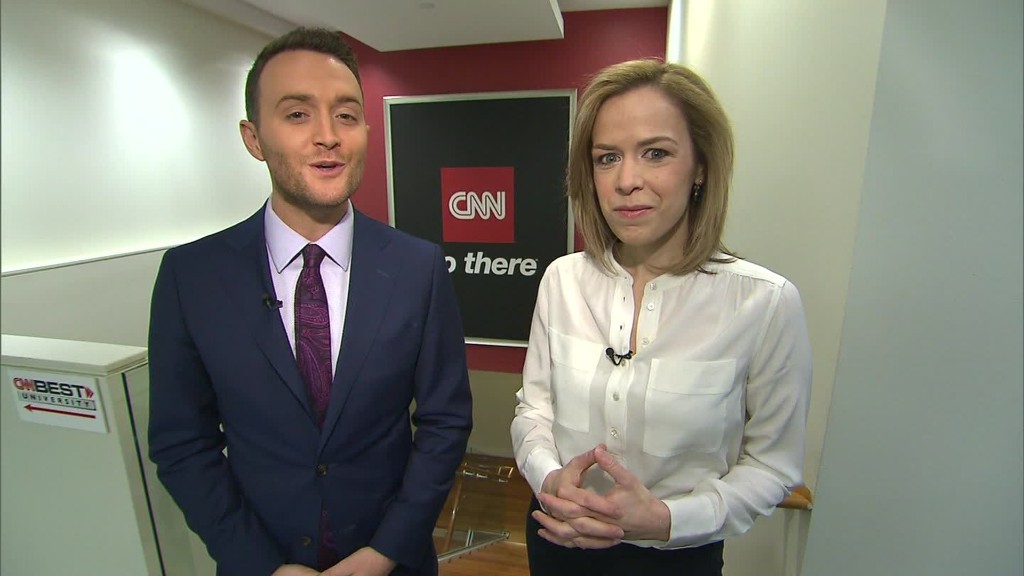 Some companies get a lot of good press for the perks and benefits they offer to employees -- like nap rooms, comped egg freezing, free snacks, team parties and more.
But it turns out those things might not be exactly what women are looking for in a workplace.
According to InHerSight, a Glassdoor-like website for female-focused rankings and reviews of different companies, women want something different. When it comes to determining how a company treats its female employees, the site's users prioritize paid time off, respectful work environments, flexible work hours and (always a winner) salary satisfaction and equality.
When polling InHerSight users, Mead says more than 70% of women surveyed said that things like the above factors -- plus good colleagues and management and learning opportunities -- were "must-haves" when looking at employers.
Related: How to research company culture -- before you take the job
InHerSight founder Ursula Mead thinks many female-oriented benefits are ultimately "a little more flash than they are substance."
"A lot of the benefits I chuckle at are the ones that catch the headlines ... we all heard about the 'flying nannies' introduced for executive women who needed help with childcare, or egg freezing," Mead says.
But those perks aren't must-haves for every woman.
Related: The problem with the lack of female leaders
Leigha Mitchell is a 25-year-old software engineer in Toronto. In April, she wrote a Medium post titled "I'm a woman in tech, and this is what I want in a company." Things that made the list: women in positions of leadership, professional development opportunities for employees, reasonable expectations of work/life balance. Things that didn't: game rooms and after-work kegs.
"I think a lot of the women I know, we don't care about those things," she says. "I don't know anyone who's seduced by a ping-pong table. Free snacks are nice, but there are a lot of those things in start-up land that are shown as perks. I don't think they realize how little people care about that."
Related: How sexism in tech is affecting the female pipeline
When giving companies recommendations on how to offer benefits that will attract and retain female talent, Mead says companies often overlook the most important thing about these offerings: the freedom that perks and benefits like this can afford female employees -- exactly why women told InHerSight they value flexible hours and salary satisfaction above all else.
"What women really want are the bread-and-butter benefits that are going to give women the flexibility that they need to make their own lives," Mead says.
"They're not looking for companies to necessarily have an on-site daycare, but they want to be paid well enough that they can make a good decision about daycare. The flexibility and the compensation -- this gives women the tools they need to fashion their own lives and their work and life balance as they see fit."