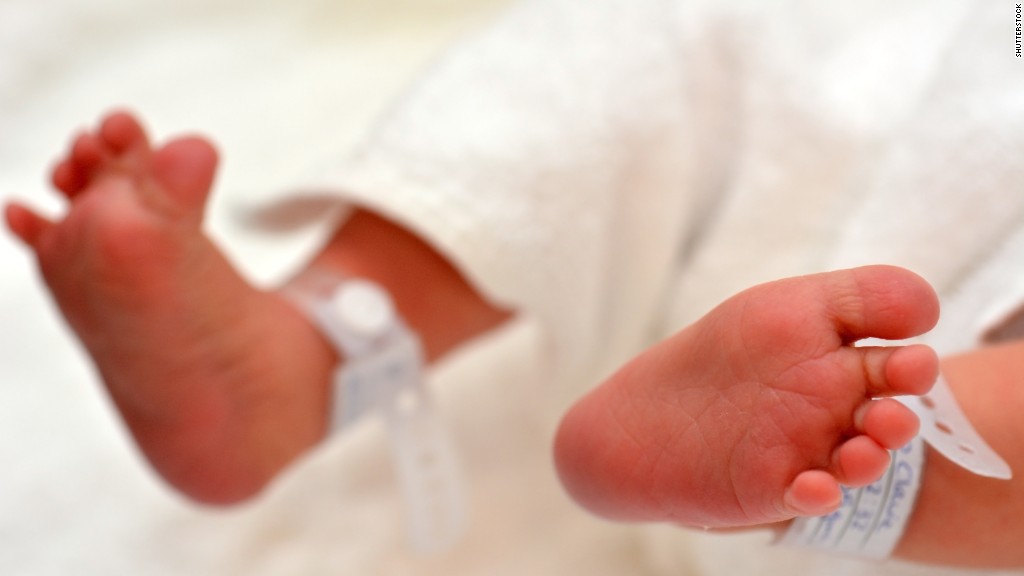 Your womb, your ovaries, your ovulation — not exactly things we think of as water cooler conversation.
In recent years, a growing number of companies have embraced fertility benefits like reimbursements for treatments.
Facebook and Apple made headlines when they first began comping employees for freezing their eggs, but many more companies now offer egg freezing or some kind of fertility benefit. That's made it easier for employees to bring the topic out in the open and discuss their fertility experiences at work.
Erin Cheng, senior director of communications at Zynga, a gaming company, didn't have to avoid the once-taboo topic for long. Zynga began offering fertility assistance as part of its benefits package in 2015, the same year Cheng began exploring family planning options. She ultimately used the $20,000 benefit from Zynga to test her fertility and undergo IVF.
"I was taken aback at just how much time is spent doing testing, going to doctor's appointments," she says. "It's really like a second job ... I wanted to make sure my managers and my team knew I was pursuing something medical-related, that I wasn't just out of the office for mysterious reasons. So it was important for me very early on in the process to be transparent about what I was doing."
Related: Planning your fertility -- with your company's help
Over just two years, the fertility landscape has changed dramatically, says Tammy Sun, co-founder and CEO of Carrot, a company that helps employers set up fertility benefits. When Sun froze her own eggs in 2014, she says most people thought of the fertility space as "egg freezing and IVF only." Now Carrot connects companies to a platform that offers employees coverage for embryo preservation, sperm freezing, adoption, surrogacy and other fertility services.
"The ground has shifted so tremendously over the past two years," she says. "When I first started this company, I had just finished freezing my eggs and there was still sort of an 'ick' factor to any type of fertility treatment, whether it was egg freezing or IVF or any of these things."
But younger women have a completely different attitude. According to a survey from Carrot, 62% of Millennial women said "they would choose a job that offered a fertility benefit over a job that did not, all else being equal."
Related: What it's like to freeze your eggs — and have your company pay for it
For those who are interested in destigmatizing the topic at work, Sun recommends finding other interested colleagues or joining a parent support group. That way, you're not totally alone in asking questions about reimbursement, time off, management needs and more.
At Zynga, Cheng says she talked about her fertility issues with her female colleagues partly as a way to model how such a conversation can start, then broached the topic with men on other teams. She says this kind of transparency is "ultimately what you need to really destigmatize infertility itself."
And when it came to discussing fertility with her male colleagues, she was surprised to see how many men engaged in the conversation, too.
"Nine out of 10 people you come across, if you mention infertility to them, they have a close family member or a close friend who has gone through it," Cheng says. "I think one of the wonderful things these benefits do is reduce a lot of the stigma around this just being a 'female issue.'"