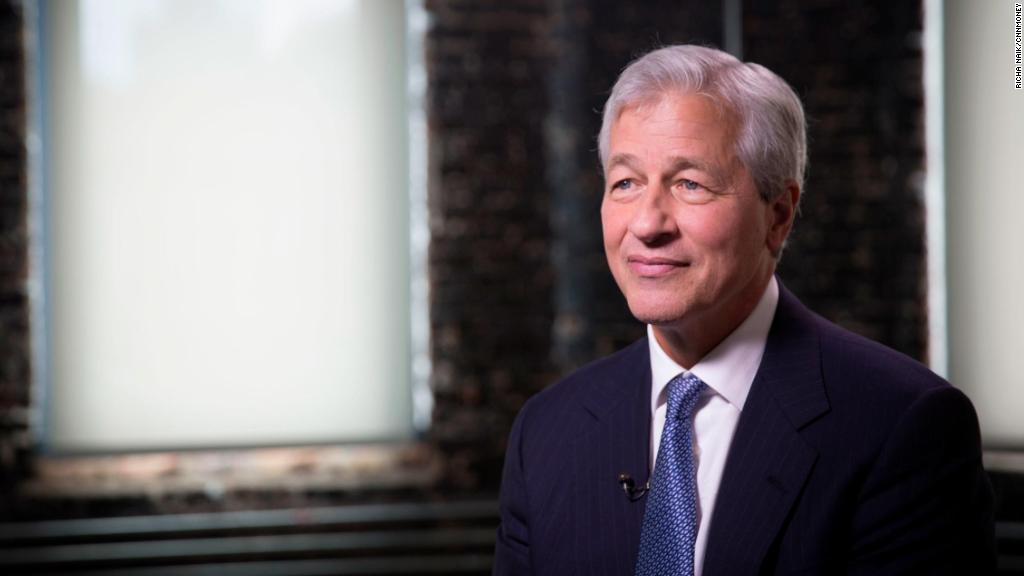 Corporate America is caught in the crossfire of President Donald Trump's trade war.
The list of high-profile casualties from the tariffs is mounting. Iconic American companies as diverse as Harley-Davidson (HOG) and General Motors to General Electric (GE) and 3M (MMM) have all warned that rising costs from tariffs will eat into their profits.
Even Whirlpool (WHR), an early fan of Trump's tariffs, is getting squeezed by skyrocketing raw material prices.
Companies are scrambling to cushion the blow, even as they hope for a ceasefire. Hasbro (HAS) is moving some production of its toys out of China to avoid tariffs. Honeywell (HON) and Restoration Hardware (RH) are shaking up their supply chains. And Coca-Cola (KO) is jacking up prices on customers to help pay for the tariffs on metals.
Trade tensions with China also killed Qualcomm's (QCOM) $44 billion takeover of Dutch chipmaker NXP (NXPI), a deal that was held up for nearly two years.
The toll from the trade war will probably increase as more companies report quarterly financial results. Besides the direct costs, the fear is that the trade uncertainty causes CEOs to scrap plans to invest their savings from the corporate tax cut by building new factories and hiring more workers. The fallout from the trade war could slow what is otherwise a strong economy.
"We need to resolve this," said David Kelly, chief global strategist at JPMorgan Funds.
"While the economy can absolutely take it right now," Kelly said, "tariff worries a year from now when rates are higher and fiscal stimulus fades could be much more damaging."
Related: Whirlpool loved Trump's tariffs. Now it's struggling
Trade peace with EU?
The good news is that tensions cooled down considerably this week between the United States and the European Union, raising hopes that Trump's threatened auto tariffs could be avoided.
Trump and European Commission President Junker announced on Wednesday the opening of negotiations focused on lowering some tariffs, eliminating the steel and aluminum tariffs and boosting the EU's imports of US liquefied natural gas and soybeans. The apparent breakthrough sent the US stock market soaring.
"Great to be back on track with the European Union," Trump tweeted. "This was a big day for free and fair trade!"
However, it may be too early to declare all-clear on this front. The announcement lacked concrete details and the Trump administration didn't rule out going forward with auto tariffs.
"The trade war has been toned down a bit -- but it hardly has ended," Greg Valliere, chief global strategist at Horizon Investments, wrote to clients.
If anything, Trump's progress with the EU could raise the risk of an escalation with China.
The EU agreement is "likely to embolden the White House" to use tariffs in the battle with China, Goldman Sachs wrote to clients. The investment bank warned against reading the EU developments as a reduction of risk in the fight with China. "In fact, they likely mean the opposite," Goldman wrote.
Related: The trade war is starting to hurt auto makers
Steel companies surge. Autos stumble
Of course, the trade war isn't hurting all companies. Some large US businesses have said they've seen little impact from the tariffs so far. That means Corporate America's overall bottom line should continue to be strong, thanks especially to the corporate tax cut.
And there are a few winners, namely the steel makers that are benefiting from higher prices caused by tariffs. For instance, last week Nucor (NUE) logged its best second-quarter in the company's history. Profit more than doubled thanks to a 17% increase in its average sale price.
Whirlpool was a winner from tariffs as well, benefiting from the washing machine tariffs that Trump imposed earlier this year. CEO Marc Bitzer told analysts at the time that the tariffs were "without any doubt, a positive catalyst for Whirlpool."
But the steel and aluminum tariffs have raised costs for Whirlpool by $350 million, causing the appliance giant to slash its profit outlook for 2018. Blitzer complained this week that US steel prices have "reached unexplainable levels."
"These are just taxes on American consumers. They are bad. They hurt the economy," Austan Goolsbee, a former top economic adviser to President Obama, told CNN on Thursday.
The impact from tariffs has been the most dramatic in the auto industry. GM, Ford (F) and Fiat Chrysler (FCAU) both slashed their forecasts this week, in part due to higher steel and aluminum costs. GM said its commodity costs jumped by $300 million in the second quarter.
"The challenge has become significantly greater than we originally expected," GM CEO Mary Barra told analysts of rising raw material costs and currency changes.