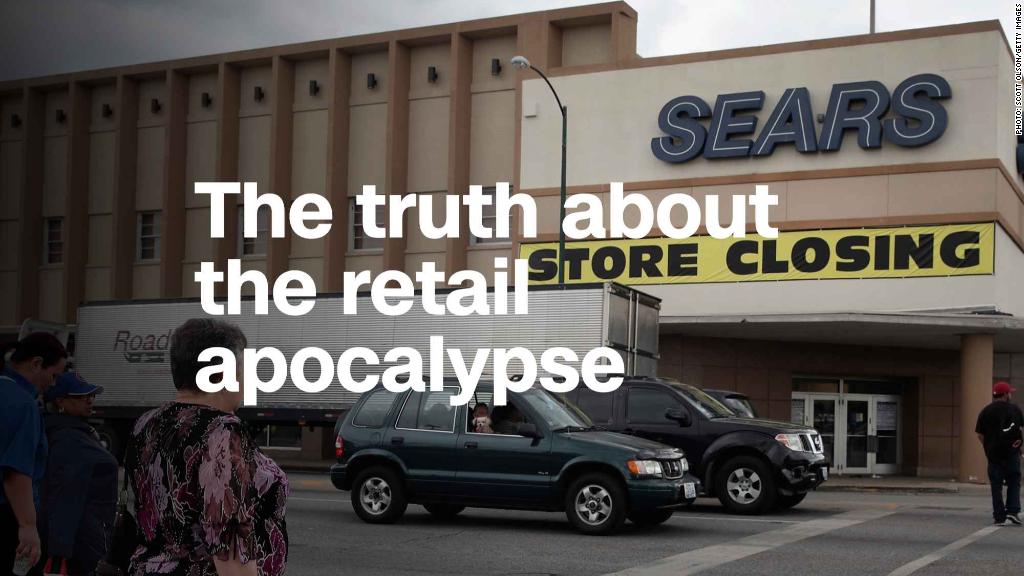 1. Shop until you drop: The economy is booming because unemployment is low and people are spending more of their paychecks at Walmart, Macy's, Home Depot and a bunch of other retailers that report earnings this week.
Consumer spending accounts for more than two-thirds of the American economy, and there's no better indicator for how much people are shopping than the financial health of stores.
On Wednesday, the US government will report retail sales for July. The Commerce Department said consumer spending grew at a 4% pace in the second quarter, and May and June were particularly strong. Wall Street analysts expect retail sales remained solid in July, even though consumer sentiment dipped a bit.
Related: The unemployment rate fell to 3.9% in July
Investors will pay particularly close attention to retailers' outlooks for the rest of the year to gauge how robustly consumers are expected to spend through the holidays. Higher inflation is beginning to eat into people's paychecks. Wage growth has remained tepid, yet gas prices are rising, and tariffs have boosted prices on everything from cars to soda.
Here's a rundown on who'll be reporting next week.
Macy's (M) is staging an epic comeback thanks to a focus on e-commerce. Shares of Macy's are up 60% this year, making it the second-best-performing retailer in the S&P 500 — trailing only Amazon (AMZN).
Macy's will report its results before the opening bell Wednesday. Investors will be looking for more evidence that sales growth is picking up and that store closures and cost cuts are boosting profits.
Walmart, which has emerged as a formidable player in online and mobile retail thanks to a series of acquisitions, reports its results Thursday. There are concerns that Walmart's digital momentum may be fading a bit, though, and that the company still has a long way to go to catch Amazon. The stock is down nearly 10% this year as a result.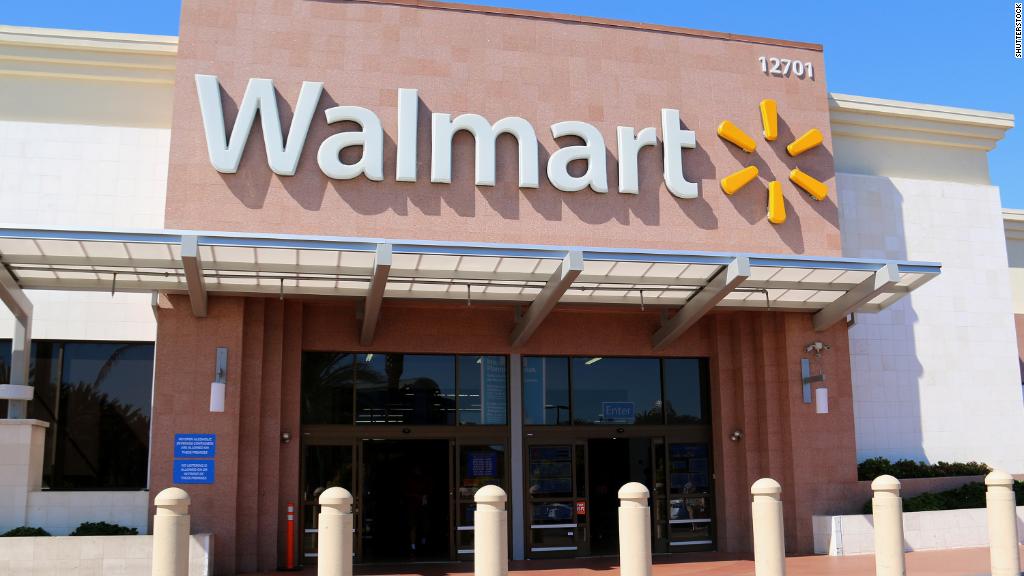 But Walmart (WMT) could benefit from its partnership with Chinese online retailer JD.com. Walmart has a 12% stake in the Alibaba rival. JD (JD) will report its latest results on Thursday.
Home Depot (HD) will report its earnings on Tuesday. The company, along with rival Lowe's (LOW), has proved to be somewhat Amazon-proof.
Many DIY consumers and professional builders still prefer to buy plywood, faucets and other big-ticket housing items at stores as opposed to on their phones. But Home Depot's stock has slumped lately on worries that the housing market may be peaking.
Struggling retailer JCPenney (JCP), department store chain Nordstrom (JWN) and Coach owner Tapestry (TPR) will also report their latest earnings. Tapestry also owns the Kate Spade brand, and this will be the first time the company reports results since Kate Spade's death in June.
Related: Kate Spade sales drop slams parent company of Coach
Strong retail sales could be good news for the stock market and could help lift it to a new record. The S&P 500 is about 1% below the record it hit in late January.
"The fundamental strength of the consumer and retail sales doesn't appear to be fully baked in to the stocks," said Lindsey Bell, investment strategist with CFRA, in a report. "Retail sales from clothing stores, department stores and online have been strong in the past three months and will be key in the success of retailers this quarter."
2. Tesla's big meeting? Elon Musk's proposal to take the electric car company private could stay in the headlines this week. The Tesla (TSLA) board of directors is reportedly meeting with financial advisers to formalize a plan.
Musk tweeted last week that he wants to take Tesla private. In a note to employees, he cited the "enormous pressure" of Wall Street's expectations.
Related: Here's what Tesla would have to do to go private
3. Tracking tech: They may not be as sexy as FANG, but some other major tech companies report earnings this week.
Tencent (TCEHY) will report earnings on Wednesday. The Chinese tech conglomerate, which owns the chat app WeChat, reported massive earnings last quarter, but analysts don't expect that this time. The stock is down 6% since it last reported earnings in May over fears of slowing growth and an overall weakness in the tech sector.
Cisco (CSCO) also reports on Wednesday, with investors eying its comeback. On Thursday, the red-hot chip-maker Nvidia (NVDA) reports earnings. The stock is up 30% year-to-date.
4. Tractors and tariffs: John Deere (DE) reports earnings Friday. It had a disappointing second quarter because of increasing costs of materials, and it could face another rough quarter because of the Trump administration's tariffs and trade wars that could cause farmers to delay purchases of new equipment.
5. Equifax meeting: The embattled company is holding an investor meeting in New York City on Monday. The company is still reeling from a massive security hack that exposed the private information, like tax IDs and driver's license details, of 145.5 million customers.
6. Coming this week:
Monday — Equifax (EFX) investor meeting
Tuesday — Home Depot (HD) earnings
Wednesday — Macy's (M), Cisco (CSCO) and Tencent earnings
Thursday — JCPenney (JCP), Nordstrom (JWN), Walmart (WMT) and Nvidia earnings
Friday — Deere (DE) earnings, consumer sentiment