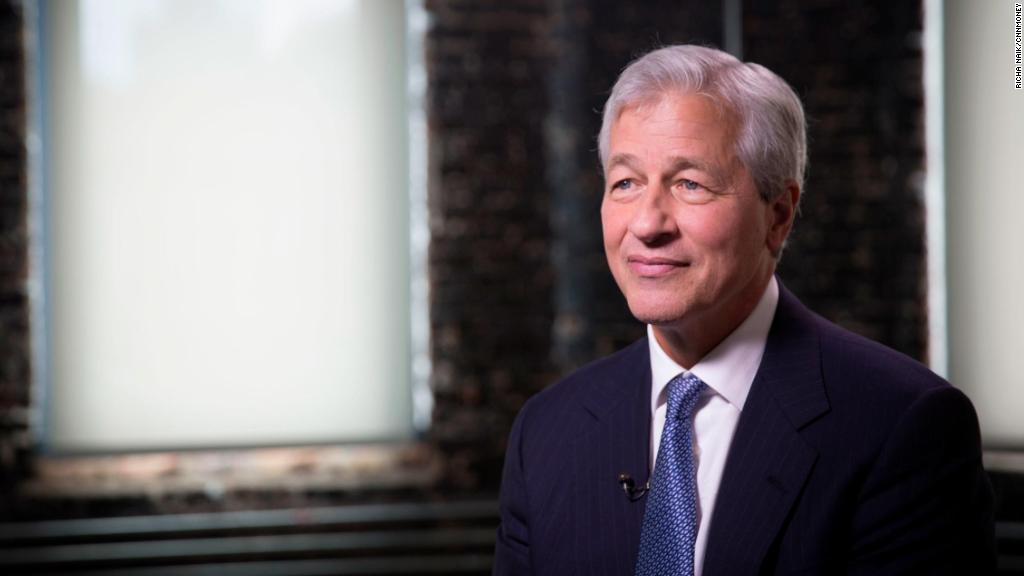 President Donald Trump says JPMorgan Chase CEO Jamie Dimon doesn't have the "smarts" to run for president.
"The problem with banker Jamie Dimon running for President is that he doesn't have the aptitude or 'smarts' & is a poor public speaker & nervous mess - otherwise he is wonderful," Trump tweeted Thursday morning. "I've made a lot of bankers, and others, look much smarter than they are with my great economic policy!"
Trump was responding to comments Dimon made at an event at the bank's headquarters in New York where he said that he could beat Trump if he ran for president. Dimon later expressed remorse for the comments.
"I think I could beat Trump," Dimon, a Democrat, said Wednesday, according to a transcript posted by CNBC. "I can't beat the liberal side of the Democratic Party."
"I'm as tough as he is, I'm smarter than he is. I would be fine. He could punch me all he wants, it wouldn't work with me. I'd fight right back." Dimon added.
But hours later, Dimon walked it back.
"I should not have said it," Dimon said in a statement. "I'm not running for President. Proves I wouldn't make a good politician. I get frustrated because I want all sides to come together to help solve big problems."
Dimon regularly weighs in on a variety of Trump administration policies, from trade to immigration. He served White House's Strategic and Policy Forum under President Trump until it was disbanded last year.
He told CNN in July that he doesn't always agree with Trump's policies. But Dimon, who leads one of America's biggest financial institutions, says he can't ignore him either.
"You can't take yourself off the playing field," Dimon said.
JPMorgan declined to comment about Trump's tweet.
Dimon said earlier this year he will lead JPMorgan until 2023.
-- CNN's Cristina Alesci contributed to this report.