Times are tough. But if you're still lucky to have a job, now is the time to focus on relationship building. Think of the capital expenditure as a sound investment in your future. Here are 25 ideas for workplace gift giving.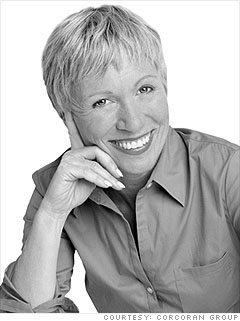 Barbara Corcoran, founder, Corcoran Group
Face it: If it's de rigueur at your company to gift your boss, you can't afford to miss the mark.
Holiday tips from Barbara Corcoran:Never
feel you must reciprocate if your boss gives you something. It implies you're on the same level, and you're not.
Nix
Secret Santa exchanges. It's peer pressure at its worst.
Do
go in on a gift for your boss as a team. Getting gifts from individuals can be awkward.
NEXT: For your boss: Beloved India Scarf
Last updated November 26 2008: 11:18 AM ET
Email
|
Print
|

Digg this story
|
RSS