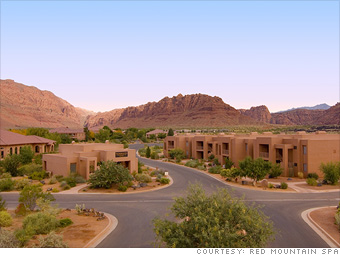 Red Mountain Spa
St. George, Utah
Started offering sleep treatments: 2007
What it offers: "The zFactor Sleep Skills Workshop"
Red Mountain Spa is another Robert de Stefano client. He hosts workshops at the spa three or four times each year, featuring unusual offerings like nocturnal massages.
"Many of the guests in the spa or in our wellness programs, such as 'Reenergizing through Weight Loss,' 'Detoxification' and 'Renewal,' remarked about their problems with insomnia and how it impacted their well-being," says Karen Cheever, Red Mountain's program manager for guest education. "It was a perfect fit to our overall spa and wellness program."
Price: Red Mountain's sleep workshops are included in its package pricing, which starts at $435 per person, per night.