What a strategist who manages money for the Motley Fool is buying now - and why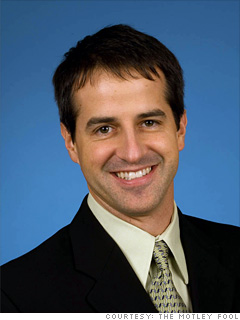 Jeff Fischer is a senior analyst at
Motley Fool
, a multimedia financial services company in Alexandria, Va. A contributor to several bestselling Motley Fool books, he is the lead adviser for Motley Fool Pro, a portfolio that employs options, ETFs, and other advanced investing strategies.
The stock market's steep advance since March would seem to suggest that investors think we're out of the woods. But the truth is that the fundamentals of the economy have worsened since then. More than a million additional Americans have lost their jobs, a record 12% of U.S. home mortgages are delinquent, and consumer spending -- driver of two-thirds of the economy -- remains vulnerable as wages stagnate, home values decline, and commodity prices advance. Sure, most economists are calling for a recovery in the second half of 2009, but they may be just as wrong as they were when making that same prediction for 2008. Management at giant companies including Intel and Procter & Gamble do not foresee an economic rebound yet, and we're nearing the second half of the year. Dark clouds aside, financial markets will slowly heal, and the economy will regain strength over time -- even if it takes longer than many expect. Exactly how soon that happens isn't nearly so important, though, if you're able to buy healthy, inexpensive businesses right now. As an investor, you can profit buying stocks that are positioned to do well whether or not a recovery is around the corner, and to do exceptionally well when the rebound finally arrives.
At the Motley Fool our goal is to produce strong absolute and relative returns in our portfolio by focusing on companies that share five key characteristics: (1) indomitable business models with competitive moats; (2) proactive management teams who are using the recession as an opportunity to cut costs, grab market share, and emerge stronger; (3) solid balance sheets and profitability; (4) "naturally" recurring revenue, adding stability to the business; and (5) unfairly cheap stocks. In many cases our stocks are also early beneficiaries of government stimulus efforts to revive the economy by directing money to major infrastructure projects. Here are five we're buying that fit the bill.
NEXT: AmTrust Financial Services