Apple's iPad will have plenty of company when it debuts, but not all the slates target the same consumers. Here's a look at five of the most promising.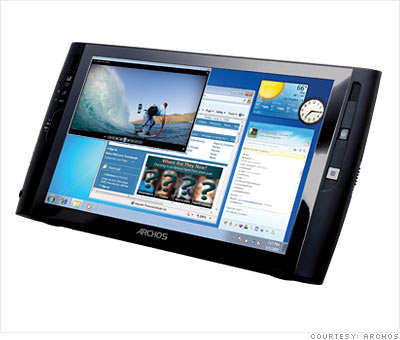 Availability: Available now
OS: Android, Linux, Windows 7
Size: 5.6" x 3.1" x 0.4"
Weight: 6.2 ounces
Price: $249-$499
What you'll like:
The large, high-resolution screen is great for watching movies. And if you're into flashing your own kernel -- you know who you are! -- this device is the ideal Linux test bed.
NEXT: Asus T91mt Eee PC