The mutual fund industry has a long history of stars leaving to run their own shops. Here are eight managers who cut ties with their fund companies to go solo.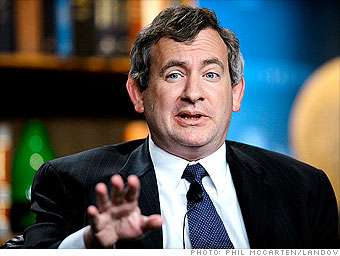 Previous gig:
A former Pimco portfolio manager, Rivelle was a star bond manager in the 1990's at Hotchkis and Wiley, where he amassed about $2 billion in assets across several mutual funds.
Why he split: Shortly after Merrill Lynch bought Hotchkis and Wiley in 1996, Rivelle and his team bolted. Hotchkis sued, alleging that Rivelle and his colleagues left with confidential information. The case was settled for an undisclosed amount.
Today: Rivelle and his team's fixed income investment firm, Metropolitan West Asset Management, has $30 billion in assets; his $8 billion Total Return bond fund (MWTRX) is ranked in the top 4% of its category on a five-year basis. Los Angeles asset management firm TCW finalized its acquisition of MetWest in late February.
NEXT: Chuck Akre