Allegations of a ridiculous attempt by a Disney employee to profit from inside information are just the latest in a long history of stupid insider schemes.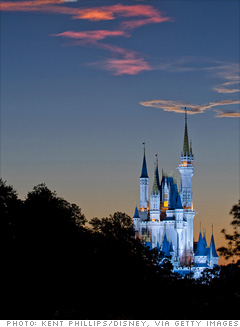 Year:
2010
In the latest, painfully bungled instance of couples insider trading, a Disney employee named Bonnie Hoxie, who worked for head of corporate communications Zenia Mucha, allegedly teamed up with her boyfriend Yonnie Sebbag to try to sell company secrets to a bunch of hedge funds. Most of the firms alerted the authorities immediately, and the FBI set up a sting. The couple was busted when authorities say Sebbag collected $15,000 cash from an undercover agent in New York, in exchange for the secret information that Disney was going to sell ABC.
Email exchanges between the couple provided by the prosecution show that Hoxie emailed her boyfriend pictures of shoes and an expensive handbag that she wanted him to buy her after the con. Disney, for its part, says there's no truth to any of the information they were trying to sell.
NEXT: R. Foster Winans