From Botox to Viagra, a look at some of the biggest and strangest international counterfeit drug cases in recent history.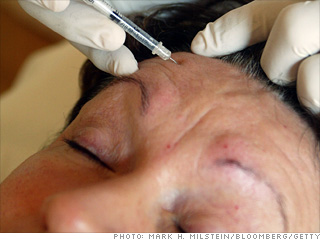 Drug counterfeited: Botox
Company copied: Allergan
Years: 2004 and 2006
For eight months in 2004, a Houston physician named Gayle Rothenberg allegedly used fake Botox to get more bang for her buck, regardless of her patients' health. She was charged with administering the counterfeit drug to approximately 170 customers -- four became paralyzed. Rothenberg landed in federal prison, paid over $90,000 in fines, and lost her license.
In 2006, an unknown dealer known as Rakhman sold fake Botox to salons in St. Petersburg, Russia. The case raised concerns of potential terrorism, since the botulinum toxin has highly dangerous levels of lethal poison in its pure form. Authorities have never found the factory making the drugs, although they think it's in Chechnya. Investigators have widened their search to Eastern Europe, the Middle East and Asia.
NEXT: Lipitor in the US and the UK
Last updated June 08 2010: 4:16 PM ET