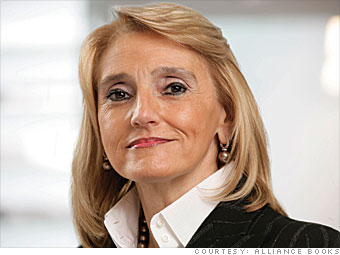 Chief executive, Pharmaceutical Wholesale Division
Alliance Boots
2009 rank: New
Country: Britain
A driving force in Europe's health care industry, Barra, 57, was appointed CEO of the largest division of Alliance Boots in 2009, responsible for businesses in more than 20 countries. She helped boost sales at her new division, wholesale pharmaceuticals, up 10.3% to $19.8 billion in 2009; profits rose 17.2% to $402 million.
Barra started out as a pharmacy manager, then set up her own pharmacy. She rose to senior director of Alliance UniChem, a European retail and wholesale pharmacy group, and helped lead the merger with the Boots Group in 2006.
Alliance Boots, delivered revenues of $35.9 billion in 2009.
She has globalized the Boots brand since, with the launch of Boots Laboratories all over Europe and Boots stores in the Middle East. This year, she rolled out pharmacies in Norway, the Netherlands and Thailand.
NEXT: 10. Chanda Kochhar
Last updated September 29 2010: 6:20 AM ET