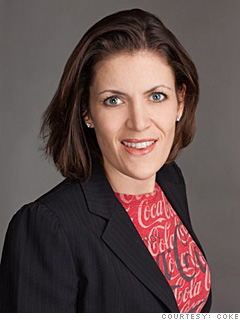 With 1 billion people moving into the middle class over the next decade, we will witness the greatest economic shift in history. 60% of this new wealth will come from emerging nations.
Rapid urbanization will continue as those seeking prosperity move to urban centers. Our estimates hold that for the next 10 years an urban population the size of London will emerge about every 40 days.
With this added prosperity and wealth, we'll see constant scarcity of energy and natural resources, which in turn becomes a mandate for us as a company, in partnership with governments and civil society, to seek sustainable solutions for the planet in these areas.
Finally, we're witnessing a reset of consumer priorities with added focus placed on a company's values and purpose beyond making money. This is another mandate for companies seeking success in the next decade. It's no longer enough to "do no evil." Consumers now hold companies to "doing no evil and doing some good."


NEXT: Carolyn Everson, Microsoft
Last updated October 14 2010: 6:17 AM ET