Meet this year's class of youthful movers and shakers. They're innovating, they're expanding, and they're not really thinking about the recession.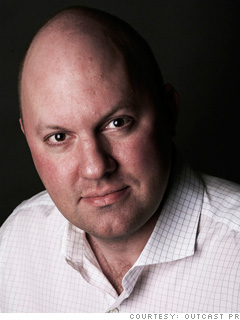 Co-founder, Netscape, Opsware, Ning, Andreessen Horowitz
Age: 39
Rank change: Up
Industry: Technology

Long before there was a Zuckerberg, Andreessen helped create the building blocks of the web; his Mosaic led to the first commercial browser. Andreessen faded from the scene for a time after Microsoft squashed Netscape, but he's back now: A-list venture capitalist and director at Facebook, Skype, and Hewlett-Packard, where he served as the public face of the angry board in dismissing CEO Mark Hurd.

TV addiction: Mad Men. Andreessen had a bar installed in his new office and owns a record player that appeared on the show.


NEXT: 2. Mark Zuckerberg
Last updated October 14 2010: 1:25 PM ET