With a record-setting $1 million in prizes at stake, student entrepreneurs competing at Rice University are determined to make the grade.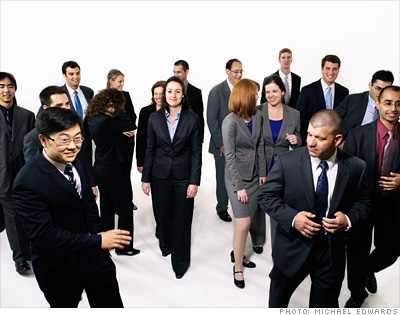 When most people think of business school competitions, they think of the highly anticipated rankings of the schools themselves. But there's a separate arena in which B-schools compete -- the world of sponsored business plan contests, where schools bring in judges to evaluate student business ideas, awarding winners cash, equity investments, and a shot at launching as a real company.
In this realm Houston's Rice University reigns as the biggest and richest event of its kind. None of the country's other 16 national races comes close to offering Rice's $1 million purse -- cash and in-kind prizes, like mentoring and office space -- and none matches it in sheer number of judges (250) or sponsors (120 or so, including Fortune). It also has an impressive track record: Of the 270 teams that have competed in the contest's 10-year history, 95 are still in business -- and that doesn't include two that have cashed out.
"I've always said that winning Rice would be the pinnacle of my career," says Carol Reeves, who teaches entrepreneurship at the University of Arkansas. Last year three of her teams won five other competitions; this year the team she coached, BiologicsMD, won Rice's grand prize, valued at $380,000. (Rice's top winners were all either medical or information technology companies.)
Each year the event kicks off with an elevator pitch contest. Given 60 seconds, students toss out slogans ("Make a fortune. Save the fish.") or pose memorable questions ("Have you ever driven by a major sewage plant, dairy farm, or hog operation and experienced the stench emanating from these facilities?"). Then it's on to two rounds of presentations. But ultimately, one question lurks: Does even the most lauded business plan have a prayer of surviving intact in the real world?
"You won't know the actual market response until you get out and sell," says Nate Alder, whose company, Klymit, earned second place in 2008. "The plan is a gauge of the quality of your thinking." Now meet this year's nimblest student thinkers, as determined last month by the judges at the Rice Business Plan Competition.
NEXT: Grand prize: BiologicsMD
Last updated June 11 2010: 1:32 PM ET