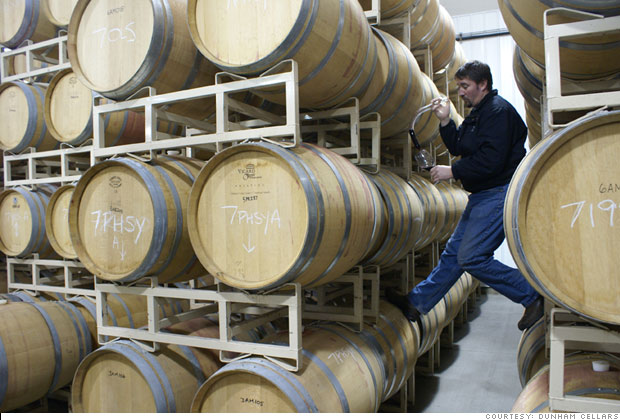 Where to visit: Walla Walla, Wash.
Winemaker Eric Dunham grew up in Walla Walla, a five-hour drive from Seattle. There he watched his hometown evolve from a quiet, almost sleepy, city into a bustling wine region with a vibrant downtown.
Since 1995, he has made wine -- from four estate vineyards -- inside a renovated World War II-era airplane hangar. There used to be two wineries in Walla Walla and now there are 150, he said, pointing out that his winery is number 8.
''It seems like we get more and more visitors every year,'' said Dunham. ''When I started, the best restaurant was 30 miles away. Now we have chefs from all over the world starting restaurants here.''
The tasting room for this family-owned winery has Cabernet Sauvignon, Syrah, Merlot, Chardonnay and several blends. The winery also has a celebrity connection. A few years ago, actor Kyle MacLachlan partnered with Dunham on a wine label called Pursued by Bear.