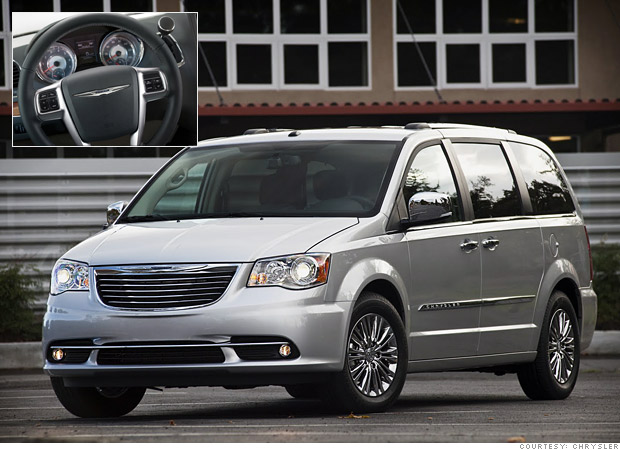 Base price: $30,260 - $39,160
Mileage: 17 City / 25 Hwy
Great if you want: A van that's nicer than the Dodge Caravan.
Weak spots: Steering and suspenion are better but still not the best.
The Town & Country takes the Dodge Grand Caravan a touch upmarket with some nicer interior touches and a few features you can't get on the cheaper Dodge van. For instance, you can use two separate DVD screens and Sirius satellite TV in this van. Also, leather seats are available in every version of the Town &Country.
Beyond that, it's a tricked out version of the Dodge Grand Caravan. Not that that's a horrible thing and it's certainly a much better thing than it used to be.