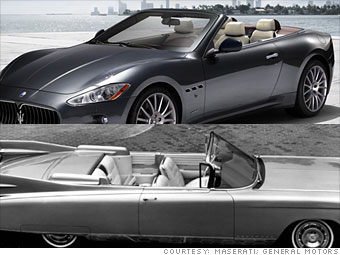 Now that summer is here, it's time to reconsider one of the best reasons for hot weather: top-down motoring. Its pleasures are limitless: wind in your hair, sun on your face, sky over your head, and envious looks from passers-by.
The following list is entirely subjective. It reflects a bias for four seats over two, comfort over sport, and canvas over folding metal.
Owning a convertible means compromising on things like body rigidity and interior space -- the roof has to go somewhere -- so a convertible should be free of other assaults on the senses like a bone-jarring ride. As for the preference for soft over hard, it's all a matter of convenience and style. When a folding metal top is retracted, it leaves little or no room in the trunk. And the extra storage space it requires usually demands a wider-than-usual rear structure. Extra inches in that dimension aren't flattering to anyone.
Herewith, my 10 picks for stylish motoring from Southampton to Sedona in the summer of 2011: