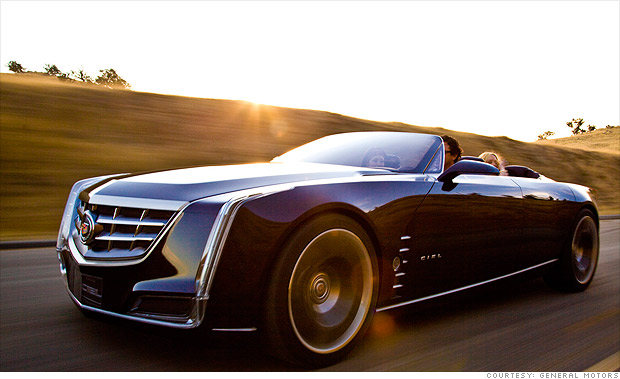 General Motors designers reached back to the massive Cadillac convertibles of the past to create the Ciel concept car, unveiled in California Thursday.
Cadillac's last full-sized convertible was the 1985 El Dorado but this car suggests what a future version might look like.
While this car might never see production, Cadillac designers are working on a new full-size flagship sedan for the brand and this car suggests some of the design direction for that car, GM said.
"Large, expressive luxury is innate to Cadillac and the Ciel recalls that heritage, while suggesting where the brand can go in the future," Clay Dean, global design director for Cadillac, said in a statement.