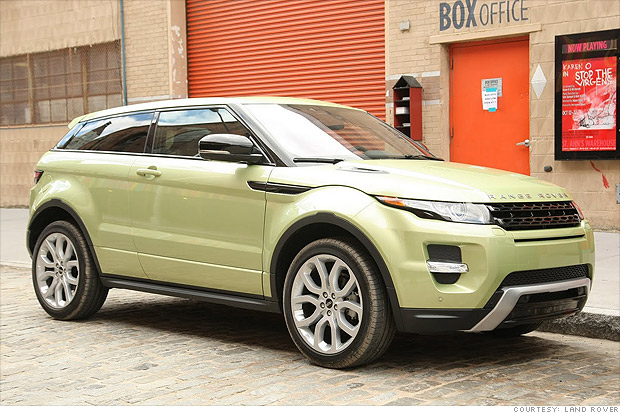 Base price: $43,145 - $44,145
Mileage: 18 city/28 hwy.
The Range Rover Evoque, from Land Rover, follows in the recent trend of companies making SUVs with more S (as in sport) and less U (as in utility).
It's kind of a surprising move for Land Rover, Britain's SUV-only brand, which prides itself on real off-road capability even in its pricey $80,000 luxury vehicles.
Hardly anyone -- at least in the in this country -- actually takes Land Rovers off-road. Would you spend that kind of money on something then take it anywhere near a rock?
So, Land Rover made the Evoque, an SUV that's more comfortable in the concrete jungle than any Land Rover I've tried before.
And, yes, it still goes off-road. I know, because I took it four-wheeling In Brooklyn, seriously.