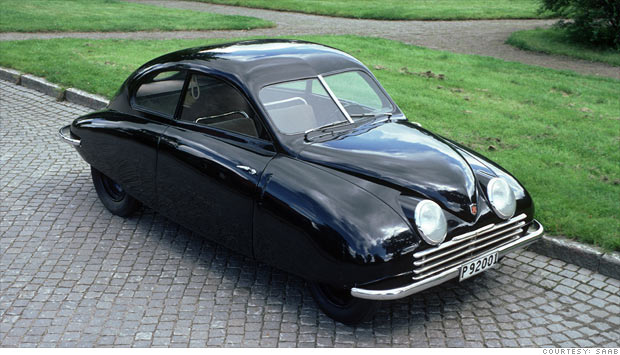 It was after World War II that Saab decided to branch out from airplanes, trying its hand at a small passenger car.
In 1946, the prototype Saab car -- the "UrSaab" -- was completed. It wasn't until 1947 that the Saab had a car, the second prototype, ready to be shown to the public. Its sloping, aerodynamic shape was especially striking for the period.
The front-wheel-drive car was powered by a 0.8-liter, two-cylinder, two-stroke engine.