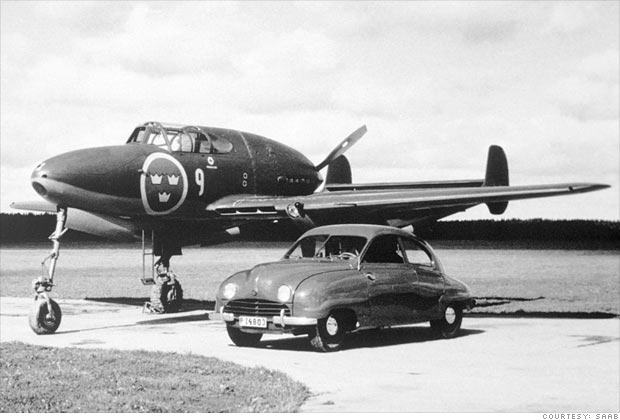 Founded in 1937, Svenska Aeroplan Aktiebolaget (Swedish Airplane Inc.) would eventually spin off the iconic car brand, Saab. That carmaker now seems to have reached the end of the road.
Saab's current owner, Swedish Automotive, announced Monday it was ending efforts to save the company. The automaker's ultimate fate will be decided by a court-appointed receiver.
In a sense, it's amazing that Saab lasted as long as it did. GM had announced it was winding down its then-subsidiary in 2009 after talks with Swedish supercar maker Koenigsegg fell through. But a Dutch supercar company, Spyker, came in at the last minute with a new financing deal. (Spyker later changed its name to Swedish Automotive.)
Spyker's best efforts ultimately weren't enough to save the struggling brand. While there remains some possibility Saab will come out of bankruptcy and live again, chances seem remote.
Here's a look at some of the more interesting models to come out of Saab factories over the years.