It may be tougher for energy companies to produce crude, but that isn't because we've hit peak oil. The world is still rich with the resource, the problem is how to access it.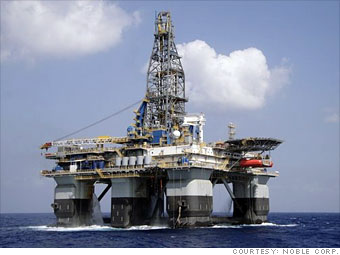 Alarms about peak oil are still sounding in certain circles, but the world, for now, is still awash in petroleum.

There are many oil reserves around the globe that remain untapped, and explorers continue to discover new fields deep beneath the earth's surface. Depending on how the controversy surrounding the Arctic National Wildlife Refuge turns out, the U.S. could exploit oil reserves in the area, despite potentially grave environmental consequences. And to the North, Canada's tar sands are one of the largest oil reserves yet to be produced, holding the majority of the country's 178 billion barrels of oil resources.

Elsewhere there are even more reserves, but they're often in places that are either geologically or politically difficult to access. Some of them come with dangerous security risks to drilling.

Indeed, the oil squeeze has everything to do with access, and very little to do with the sheer volume of untapped oil left in the earth.
NEXT: Mexico
Last updated January 26 2011: 12:08 PM ET