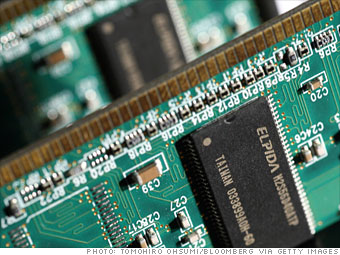 Japan is one of a few technologically sophisticated economies to dominate the global semiconductor industry -- those tiny chips that power a myriad of electronics from cell phones to computers.
But suspension of operations at two major manufacturing plants could present headwinds for the industry in the coming months, potentially pushing prices higher for electronic products globally. Shin-Etsu Chemical, which makes silicon wafers needed to produce semiconductors, announced it has halted operations of its Shirakawa plant, which alone accounts for more than half of Japan's production of electronic wafers. As of Tuesday afternoon, the company's website says the plant remains out of operations as inspections continue.
"A protracted stoppage could have a substantial impact on the semiconductor industry," according to Nomura Global Economics, noting that it could be a while before operations resume. The forecasting firm also says that suspension at another key facility, Sumco's Imari plant in Kyushu, could impact the industry.
NEXT: Oil industry
Last updated March 15 2011: 1:31 PM ET