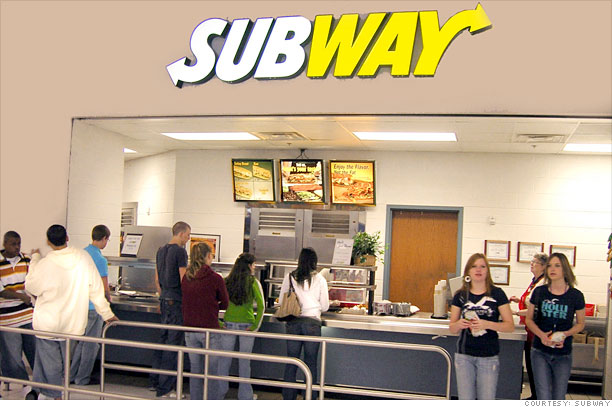 The Northwest Independent School District in Texas also operates a Subway franchise.
Location: Detroit
Date opened: Feb. 2011
Students at Detroit Central High School are not only able to enjoy some of Subway's five-dollar foot longs, they also get to earn some extra bucks and college credits while they're at it.
The Subway University program began serving kids business classes last month in an effort to teach them valuable entrepreneurial skills using a hands-on approach. Students can enroll in the program and learn anything from how to prepare sandwiches to supply chain management.
Detroit Central High School was the first in the country to implement the program, but a growing number of schools are opting to own and operate Subway sandwich franchises, right in their buildings.
NEXT: True Bethel Baptist Church
Last updated March 10 2011: 3:25 PM ET