It's finally happened: Subway sandwich shops dethroned McDonald's as the largest food chain in the world last year. The secret? Subway's ability to set up a store just about anywhere. On boats, inside churches. . . have a look: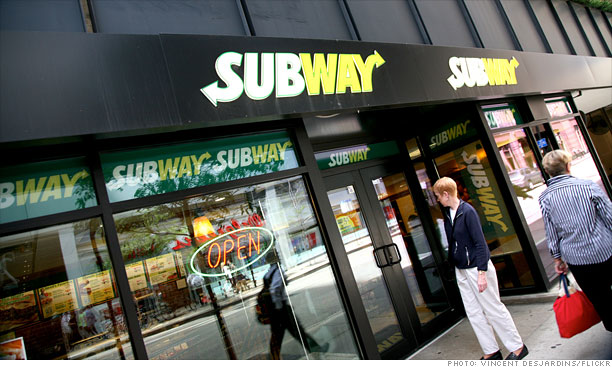 Although Subway eclipsed McDonald's number of restaurants in the U.S. over nine years ago, the sandwich chain has finally grabbed the global crown. Subway had 33,749 restaurants worldwide at the end of 2010 and McDonald's had 32,737. What's the key ingredient to their sandwich success? It's all in their crazy locations.
"Having stores in non-traditional locations certainly helps," said Les Winograd, a Subway spokesperson. "It allows us to get into areas that some of our big competitors would find difficult to do. Subway is flexible and we have minimal equipment, which allows us to be creative in where we go."
Here are six bizarre Subway locations, from all around the world:
NEXT: Detroit Central High School
Last updated March 10 2011: 3:25 PM ET