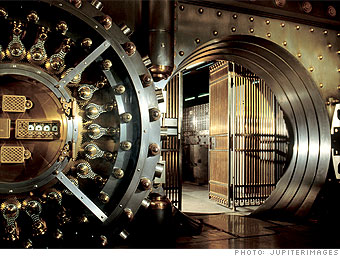 This month marks the two-year anniversary of the end of the Great Recession. While it remains annoyingly slow in some areas, the economic recovery has picked up speed in others. But for all the things that seem to be going right, there's something doubly wrong weighing them down.
Since the financial crisis, America's biggest corporations have been cutting costs and seeing profits soar. Normally this would be a good thing, given that higher earnings tend to translate into more business investments and hiring. But while several consecutive quarters of double-digit earnings growth have pushed stocks up, they haven't done much to reduce America's high unemployment rate.
Corporate profits during the last three months of 2010 grew by 20.4%, the most since 2004, according to the US Commerce Department. But they're not spending it -- at the end of the fourth quarter of 2010, companies held $1.9 trillion in cash and other liquid assets, according to the Federal Reserve.
Shareholders aren't pleased with the piles of cash, since interest rates remain near zero. Executives have been looking for ways to increase investor returns through dividends, buybacks, and acquisitions (which also tend to lead to more layoffs).