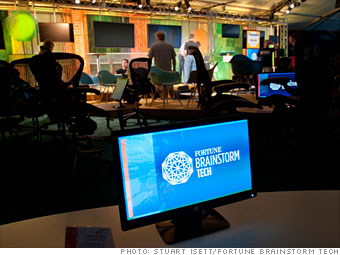 This year's Fortune
Brainstorm Tech conference
in Aspen, Colorado was packed with news: Spotify CEO Daniel Ek explained
how the cloud is transforming music
; Google CFO Patrick Pichette dubbed traditional billfolds
downright "medieval"
compared to coming mobile payments; and, of course, Harvard president Larry Summers
pulled no punches in calling out the Winklevoss twins
.
But in one of the most telling sessions, Fortune got a peek at the biggest ideas of the next few years. Adam Bosworth, CEO of health startup Keas; Josh James, CEO of the executive management-focused Domo; and Tony Zingale, CEO of social business software company Jive, all talked about the ideas that they think will matter most in the next three years. Here they are in their own words.