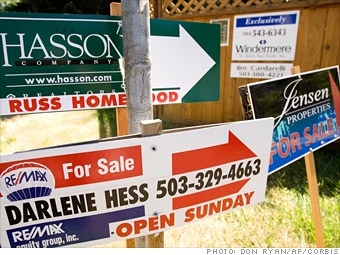 U.S. home sales are still struggling to rebound, but the rental market has been much more resilient. And it's this narrow bright spot that may suggest one prescription for the hundreds of thousands of government-owned homes for sale at deep discounts.
The Federal Housing Finance Agency, which regulates mortgage finance giants Fannie Mae and Freddie Mac, is considering proposals for selling its inventory (most of which was acquired through foreclosures) to investors. The hope is that they would in turn sell or rent them out and potentially help stabilize the housing market.
Needless to say, most of these homes are concentrated in regions hit hardest by the housing crisis -- Nevada, Arizona and California. And they're in markets where the rate of vacancies for rentals is largely higher than the national average of 9.2%.
With the help of Trulia.com, here's a sampling of homes that could go up for rent, and the top 10 metro areas where these properties are clustered.