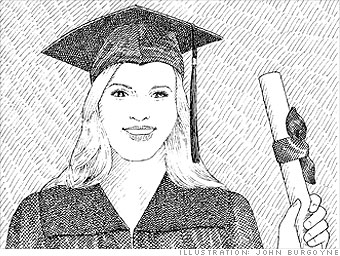 Have you been diligently socking away money in a 529 plan for your children's college fund?
You're ahead of the game. But many age-based 529 plans keep money in stocks even when Junior is just a few years from moving into a freshman dorm. So shift at least half of your stash into a principal-protection option, which can include stable-value funds, money-market funds, or even bank CDs.
If your current 529 doesn't offer principal protection, swap it for Ohio's College-Advantage 529 or the Utah Educational Savings Plan; both have FDIC-insured investment options. (Note: This might not make sense if you got a state tax break on the original contribution and would have to pay some or all of that money back.) See savingforcollege.com for details.
By Carolyn Bigda, Beth Braverman, Veronica Crews, Ismat Sarah Mangla, Peter Valdes-Dapena and Penelope Wang - Last updated October 27 2011: 1:39 PM ET