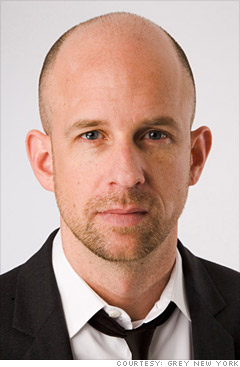 President and chief creative officer, Grey New York
Age:
39
Industry:
Advertising
In 2006, Myhren hit a career low point when he lost the $300 million Cadillac account for Leo Burnett after an embarrassing Super Bowl spot involving an Escalade as a runway model. But his work had been spotted by Grey Group CEO Jim Heekin, who brought him to New York. Two months later he was in the top creative slot, and Grey began a series of major hits, including E*Trade's dancing baby and Ellen DeGeneres for CoverGirl. Last year Myhren was promoted to president of Grey New York, making him the first-ever creative executive to lead the agency -- and the most powerful person on Madison Avenue under 40.
Best advice:
"Don't be afraid to make heroic failures."