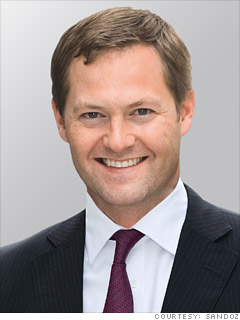 Global head of Sandoz, Novartis
Age:
38
Industry:
Consumer Products
Since joining Novartis in 2007, George, a former international-relations student and McKinsey consultant, has shot up the ranks at the Swiss pharmaceuticals giant. After stints in the company's vaccine and emerging-markets divisions, he was tapped in 2008 to lead Sandoz, the company's massive generics unit, whose $8.5 billion in revenue makes it the world's second-biggest generics operation after Israel's Teva. With George at the helm, Sandoz has posted double-digit revenue growth and made big gains in the field of biosimilars, or generic versions of complex drugs.
Stress reliever:
Meditates each morning and runs three to four times a week.