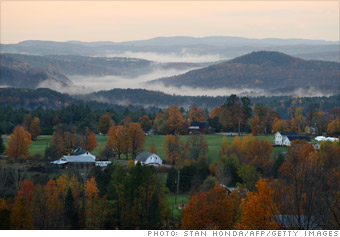 State GDP: $23 billion
Growth in 2010: 3.2%
The national recovery may be moving as slow as maple syrup, but in Vermont it's growing at least slightly faster.
Vermont's gross domestic product grew 3.16% last year, fueled mainly by a pickup in manufacturing.
The state saw its exports rise 33% last year, as demand from its biggest customer -- Canada -- grew after slumping during the recession.
Vermont's largest exports are electronic parts, including computer processors and video game accessories.