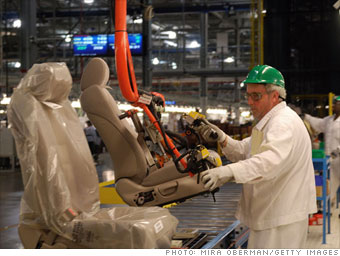 State GDP: $245 billion
Growth in 2010: 4.6%
The comeback of America's auto industry is helping Indiana get back on its feet.
All of the Big Three U.S. auto manufacturers -- General Motors, Ford and Chrysler -- have a major presence in the state -- as do foreign competitors Subaru, Toyota and Honda.
After suffering their worst crisis in history, these automakers are experiencing an almost shocking turnaround, adding back jobs and expanding their factories -- a welcome engine of growth for Indiana last year.