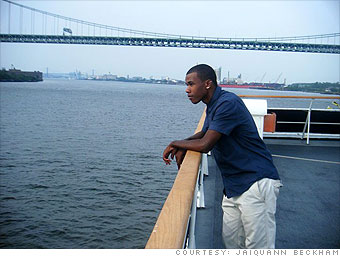 Jaiquann Beckham, 20
Radnor, Penn.
People tell me, 'Jaiquann, go to college, get married, buy a house, buy a car.'
I believe that kind of stuff, but personally, I believe the American dream is more just about being happy.
For me, I hope it's about waking up everyday and going to a job that I love. Right now, I'm a junior at Cabrini College, studying special education. I hope that by the time I graduate in 2013, the unemployment levels will be lower, and I'll be able to find a job.
I'd also like to be financially free, and I believe I can achieve this dream by continuing to educate myself about saving and investing money.