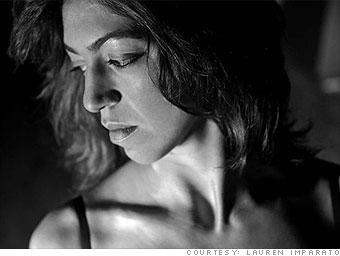 Lauren Imparato, 31
New York, N.Y.
I earned my degree in romance language and literature from Princeton, but immediately after graduation, I took a job on the trading floor of Morgan Stanley. Only in America, would such a transition be possible.
For seven years, I worked in New York and London. And then I resigned to start my own yoga studio and lifestyle brand.
At the studio and retreats around the world, I teach sweaty, athletic yoga classes, lead nutritional coaching and detox programs, and more. I hired my first employee this May, and the company is growing every day.
Honestly, I work much harder now than I did on Wall Street, but it's rewarding because the company is mine.
I think the white picket fence, 2.5 kids and car in the driveway dream is definitely evolving. I'm not necessarily meant to own an apartment in Manhattan. But I started my own business -- something I didn't think would be possible until I was at least 40.