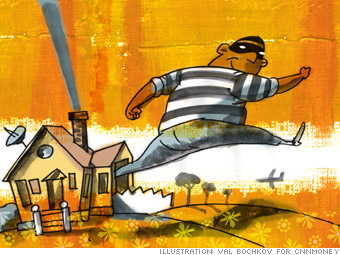 What bank wants to lend someone money for a mortgage if the borrower will just stop paying?
"Strategic defaulters" are borrowers who walk away from mortgages they can still afford, and use the money to pay down other debts instead. In most cases, the mortgage is "underwater" -- meaning the loan exceeds the value of the home -- and the bank can't touch the borrower's income due to federal rules.
Now banks can get a heads up on whether you're likely to walk away. FICO, the company behind FICO credit scores, has come up with a prediction formula that banks can use to avoid such borrowers.
If you've lived at your current address for a short period of time and have a high FICO score, but lower levels of debt utilization, you're a prime suspect.